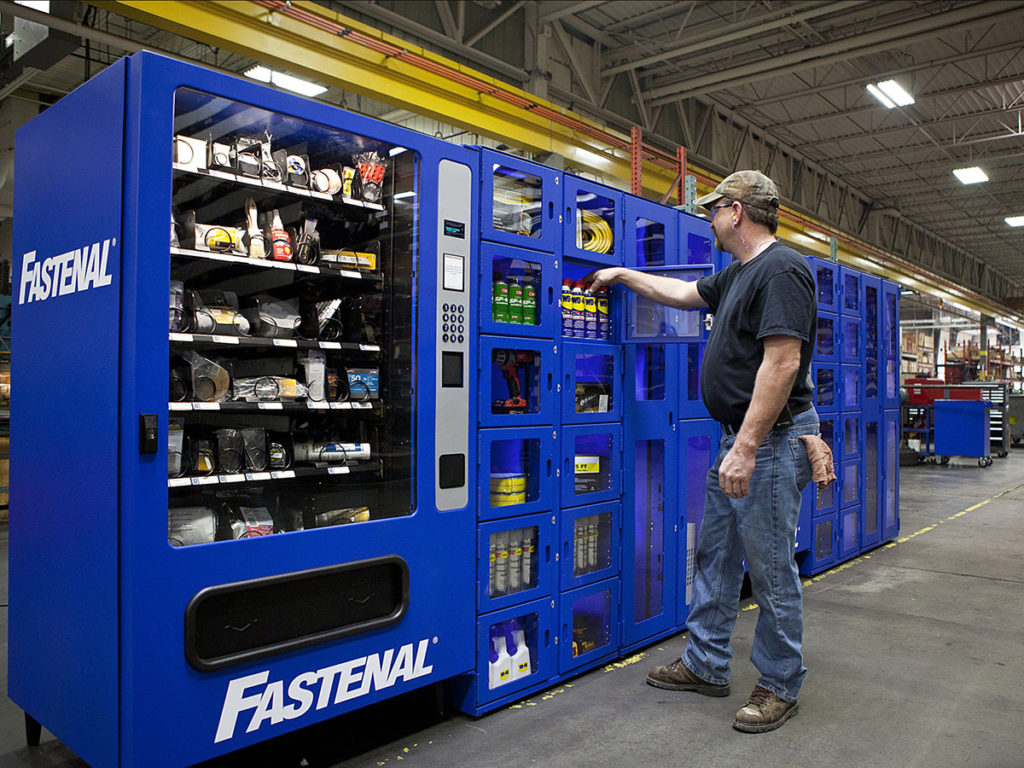 Fastenal is largely credited with driving the latest boom in industrial vending services among distributors. Fastenal had nearly 30,000 vending machines installed as of the end of the second quarter 2013, and while it recently backed off on its goal of 30,000 new vending machines this year, it continues to expand its program, called FAST Solutions, at a quick clip. Fastenal's vending program has grown much faster than the competition's.
This article is part of MDM's series on the industrial vending market.
Staff Writer Angela Poulson spoke with Fastenal CEO Will Oberton about:
The impetus for Fastenal's vending program
Why Fastenal backed off its aggressive goal for 2013
What's next for Fastenal's vending program
Subscribers should log-in below to read this article.
Not a subscriber? Subscribe below or learn more. Subscribers also have access to the following related articles:
Industrial Vending: A Runway for Growth
Distributors Get Smarter About Vending
The Counterfeit Challenge
Purchase the full MDM Special Report, The Industrial Vending Boom, in the MDM Store in PDF format.