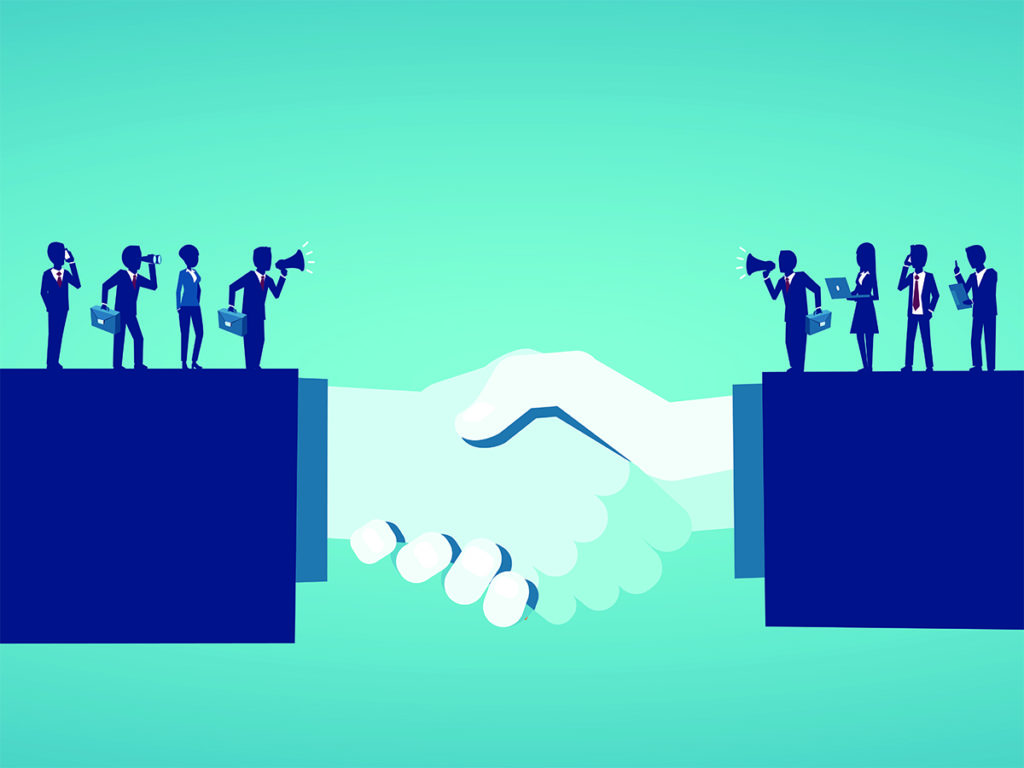 In some ways, the financial and legal details of a merger or acquisition are the easy part. Once those pieces are in place, the challenge becomes uniting companies that have their own distinct histories, cultures and processes.
This article includes:
The importance of finding a cultural fit
Tips for easing the transition
Integrating people and technology
Subscribers should log in below to read this article.
Not a subscriber? Subscribe below or learn more. Subscribers also have access to the following related articles:
M&A Competition Heating Up
Second Quarter 2015 Financial Metrics & Trading Multiples
The Challenge of Noncompetes