Officially, we're just past the midpoint of astronomical Summer (Aug. 7), but for the distribution sector at large, many of us are already looking toward the fall and the busy slate of industry events it offers. That, and after much of North America has routinely set high-temperature records throughout these past several months, I'm sure MDM readers are looking forward to some cooler weather.
Like I provided a year ago and this past spring, consider this blog as MDM's Fall Industry Events Preview
After a relatively quiet summer so far, I'm itching to get back out and see the industry in person at a handful of industry events between now and early December, and I hope to meet and chat with a lot of MDM readers in the process.
My only gripe about the fall events season is that the schedule becomes so busy — especially in October — that it forces hard decisions to be made between attending one event over another. The week of October 15-21, for example, has at least five events that MDM is considering attending, but we can only spread ourselves so then.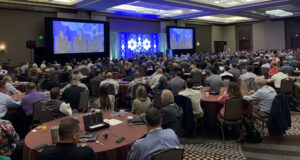 Nevertheless, between myself and fellow MDM staffers, we plan to attend as many fall events as we reasonably can, as these events are both a great way to be seen across various industry markets, and I'm not sure there's a better way to absorb market trends and insights than seeing them in person. You'll see MDM staff sitting in on numerous industry sessions and workshops, taking notes, conducting interviews and having networking conversations at luncheons, receptions and cocktail hours.
Of course, I'm compelled here to plug MDM's own marquee fall conference — SHIFT | The Future of Distribution — to be held Sept. 18-20 in downtown Denver. We've crafted our SHIFT speaker lineup to include more distributor executives than last year and to cater even better to the topics that our audience has voiced are most important to them. The agenda includes presentations, panel discussions, fireside chats and workshops across topics of sales and marketing, digital transformation (in which AI will be prominently discussed), data analytics, talent management and culture. Our roster of distribution speakers hail from companies large and small and across a variety of markets, which will provide a well-rounded perspective throughout the event.
I know that the associations, buying groups, cooperatives and solution providers hosting the industry events on our radar do a fantastic job of putting together great content agendas, but I truly believe you won't find a better program of educational content than at SHIFT. You can find our agenda, registration and all other details here.
With that promo out of the way, I want to highlight a few other events that I and other MDM staff plan to attend in the months ahead. I'll be at the PTDA's Industry Summit Oct. 18-21 in Nashville; followed by the STAFDA Convention Nov. 5-7 in San Antonio and HARDI's Annual Conference Dec. 2-5 in Phoenix. Last year was my first time attending PTDA's fall event, and I got great content out of it. I haven't attended STAFDA's convention since 2019, so I'm excited to seeing that group again. Lastly, I've never attended HARDI's conference, but have always wanted to. So, I have plenty to look forward to this fall.
Additionally, MDM plans to have staff representation at AD's Industrial & Safety North America Meeting Sept. 12-15 in Denver; NetPlus Alliance's Annual Meeting Oct. 8-10 in Denver; B2BOnline Oct. 16-17 in West Palm Beach; AD's North American Electrical Meeting Oct. 18-20 in Dallas; and ISA's Fall Summit Oct. 18-20 in Orlando. It'll be a very busy time.
Over the past year, MDM began conducting mini podcast interviews while at industry events, packaging them together for a compilation episode to publish shortly after. The resulting episodes provided a great sampling of the energy vibe at these events and what attendees get out of them, along with quick thoughts on industry trends. 
Here's a few of those examples:
I certainly plan to do more of those on-site podcast recordings, so don't be surprised if I ask you for a 3-minute interview while chatting you up during a networking session.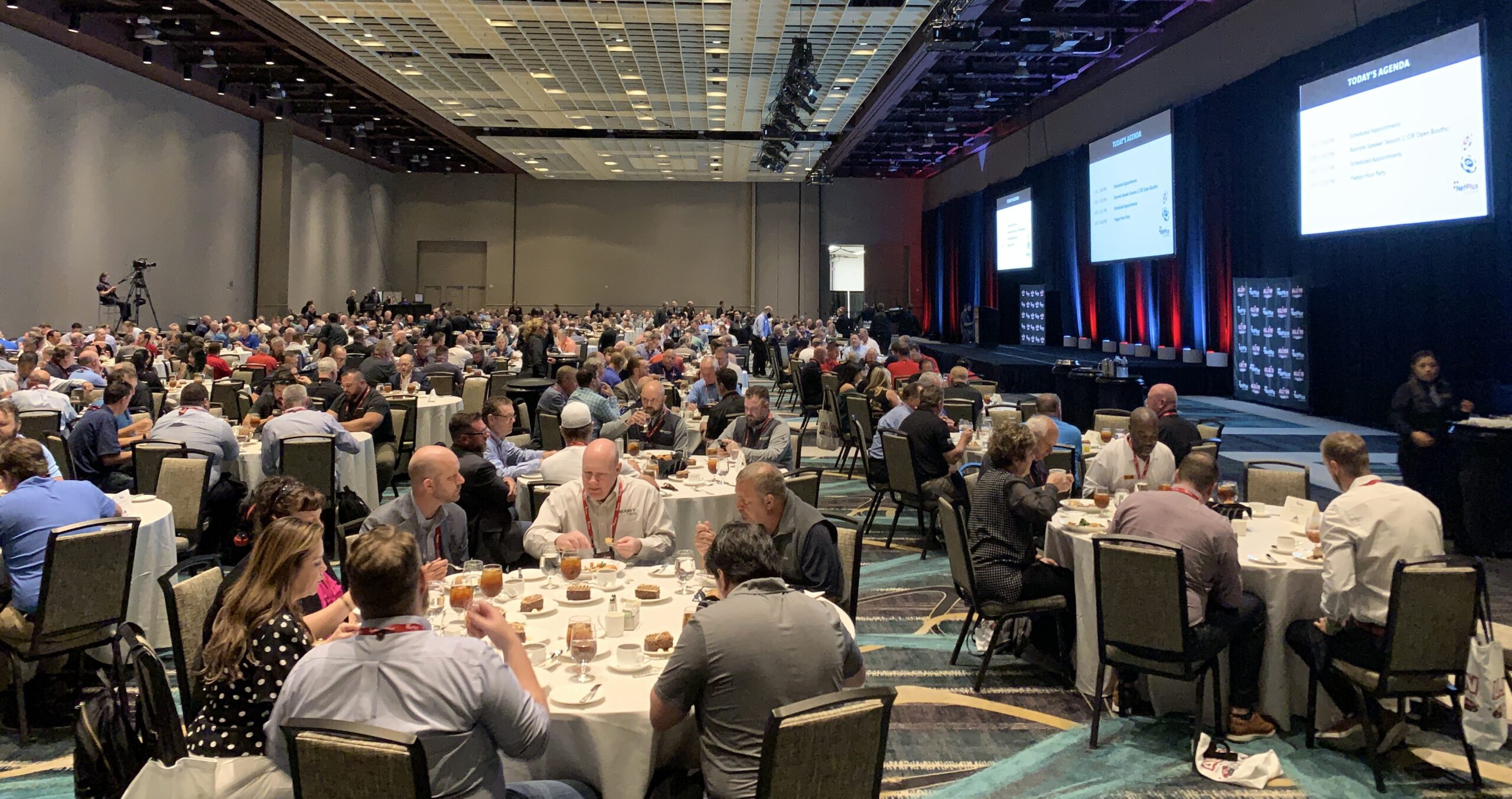 As you peruse the fall event list below, keep in mind that it's certainly not an exhaustive list. I'm sure there are industry events I'm overlooking or that just weren't on my radar as I was putting this together. So, if there's an event you think should be on here that isn't, please let me know at mike@mdm.com and I'll be happy to add it.
Host           Dates             Event                                        Location
AD         Aug. 15-17     Bearings & PT Network Meeting           Charleston, SC
               Sept. 11-13     PACK EXPO                              Las Vegas
AD         Sept. 11-15     Plumbing & Heating Canada Suppliers   Mississauga
               Sept. 11-14      FABTECH                                           Chicago
AD         Sept. 12-15     Industrial & Safety NA Meeting            Aurora, CO
MDM      Sept. 18-20    MDM SHIFT 2023                                  Denver
IDEA         Sept. 18-20    eBiz                                                          Nashville
IBC           Sept. 24-26    2023 National Conference                   Scottsdale, AZ
HARDI    Sept. 25-27    Emerging Leaders                                  Las Vegas
EPTDA    Sept. 27-29    Annual Business Convention               Amsterdam
FPDA/ISD/ESA  Oct. 1-4  Industry Summit                                 Tuscon, AZ
GAWDA    Oct. 1-4           Annual Convention                              Maui, Hawaii
NetPlus     Oct. 8-10         Annual Meeting                                    Denver
IFE             Oct. 9-11.        International Fastener Expo               Las Vegas
AD              Oct. 9-12         PHCP North American Meeting        Phoenix
B2BOnline   Oct. 16-17    B2BOnline                                           West Palm Beach, FL
NetSuite     Oct. 16-19       SuiteWorld                                             Las Vegas
ISA Fall      Oct. 18-20      ISA Fall Summit                                    Orlando
AD               Oct. 18-20     North American Mtg Electrical           Dallas
PTDA          Oct. 18-21      Industry Summit                              Fernandina Island, FL
NSC             Oct. 20-25     NSC Safety Congress & Expo               New Orleans
AHTD         Oct. 25-27      Fall Meeting                                            Marco Island, FL
NFDA          Oct. 25-27      NFDA Executive Summit                     Scottsdale, AZ
STAFDA      Nov. 5-7          Annual Convention                              San Antonio
Baird            Nov. 7-9          Global Industrial Conference            Chicago
ASA              Nov. 8-10       Network2023                                        Orlando
ISSA             Nov. 13-16      ISSA Show North America                 Las Vegas
NAW            Nov. 14-16.     Innovators Summit                              Austin, TX
NAFCD/NBMDA Nov. 14-16  Annual Convention                       Colorado Springs
Hose Coupling World  Nov. 15-16 World Expo                             Pasadena, TX
HARDI         Dec 2-5          Annual Conference                              Phoenix