The anticipated revenue growth rate for U.S. wholesale distributors in 2021 ticked up slightly in November based on 10 months of data, rising from the 20.8% October forecast to 21.3%, according to the latest monthly industry forecast produced exclusively for MDM by the University of Colorado Boulder Leeds School of Business. The 2022 forecast also rose, from 6.6% to 8%.
Brian Lewandowski, executive director, business research division at Leeds, attributes the increase to continually rising pricing pressures. The forecast is presented in nominal terms, rather than inflation-adjusted terms, meaning that price movements are reflected in the forecast.
Across the 19 individual sectors that define U.S. wholesale distribution channels, there was movement in both directions. The sector data provide a leading indicator of what to expect in each market for the coming months and years, Lewandowski says.  Notably, automobiles, electrical and electronics expect slower growth than previously anticipated, while there was an upward revision in oil and gas products to 92% growth year over year for the 4th quarter of 2021.
Lewandowski attributes the slower growth not to a drop in demand but rather supply chain constraints limiting the availability of finished products. "There's plenty of demand for these goods out there," he says. "But there just aren't enough" of them.
The Bureau of Labor Statistics' Producer Price Index reflects price changes at the producer level. For sectors such as electrical that saw a big jump this month, it may reflect a pandemic-induced pricing catch-up from when prices decreased in 2020, Lewandowski says. However, the market also shows some price increases beyond where they were prior to the pandemic, he adds. The electrical sector was one such area.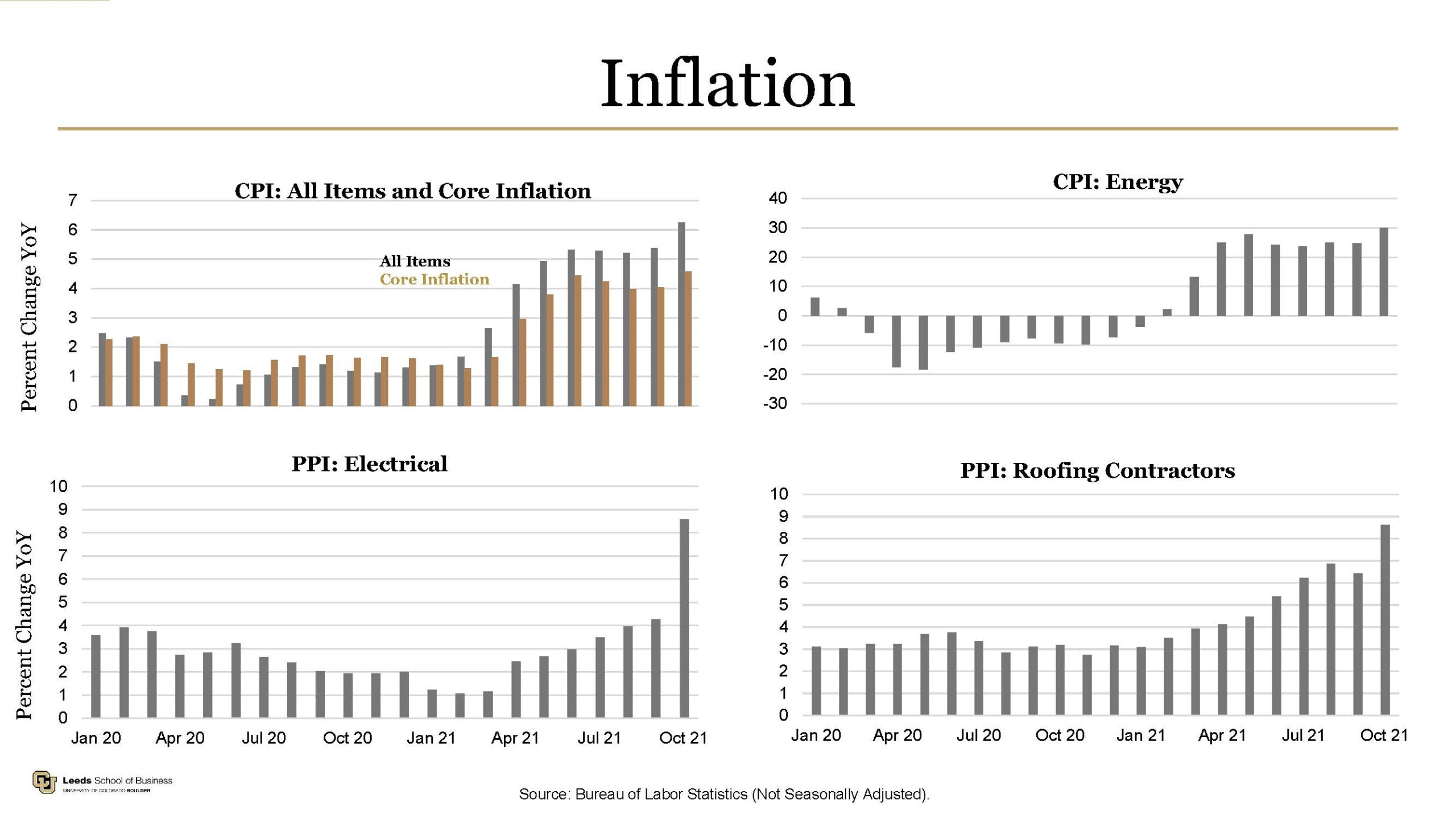 "That's for a host of reasons: supply chain strains, greater demand than we have perhaps ever seen before for some of these goods and services," Lewandowski says. "And so, that's driving up these prices much higher than they were before the pandemic."
Employment status
When it comes to job growth, wholesale trade remains in the middle of the pack — adding jobs, but not at a fast clip. Talent availability is a shared constraint across industries. "It's not just low-wage industries," says Lewandowski. "We're hearing across the wage spectrum that it's a tight labor market, that these companies are having a hard time filling all of their open positions. So, it's not something that's unique to wholesale trade."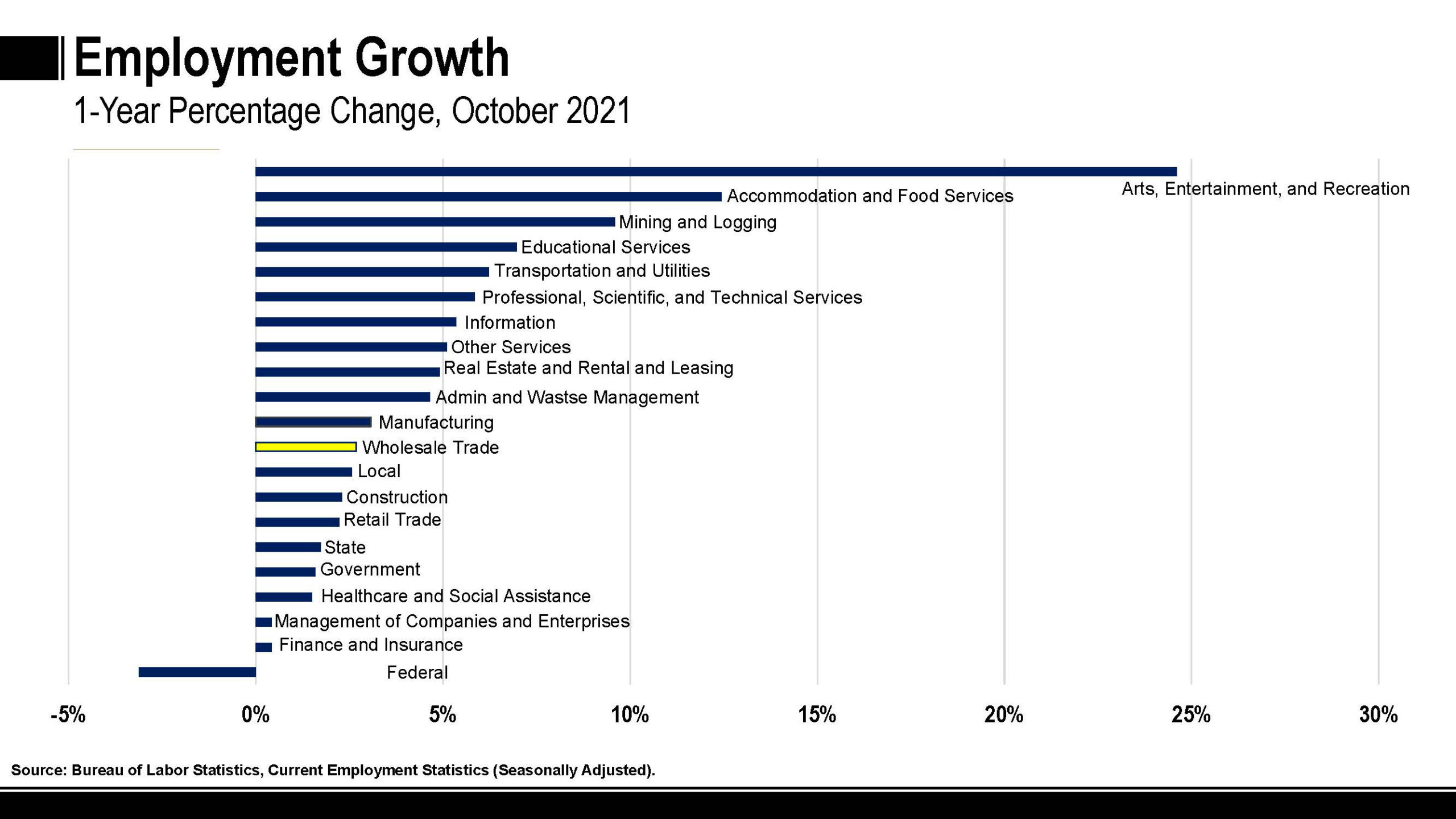 The market is seeing less dual job holders across all sectors post-recession than there were pre-recession, Lewandowski notes. Fewer people willing to work more than one job puts further strain on the labor pool.