The theme in 2022 for distributor trade shows has been consistent: attendance down, momentum and energy levels way up. Diversified industrial and material handling distributor Global Industrial's annual event in mid-June in New Orleans was no exception. More than 600 Global team members, customers and vendors gathered for the one-day affair. More than 100 vendor attendees populated the booths. I had a chance to walk the show and spend some time with key Global leadership team members.
Here's a recap.
While these shows are geared with the customer front-and-center, vendors often find the conversations with distributor sales associates as valuable or more so than specific leads. Same here for MDM. Several vendors commented on the high engagement levels by the Global sales team and strong leads coming out of the show. CEO Barry Litwin noted the positive energy when I talked with him at the show.
"I see a lot of momentum in the organization on the initiatives we've set up," he said. "They're leaning into these projects and initiatives and getting things done in a way that was probably more challenging for us a few years ago."
The initiatives Litwin refers to have been components of a multi-year transformation process. Global divested its international technology distribution operations to focus on its North American industrial business — rebranded under the Global Industrial name from Systemax — and has been building out a hybrid sales model of direct sales supported by a digital and multi-platform marketing initiative.
At the core of its strategy has been a program the company calls its ACE Model (Accelerating the Customer Experience), which provides a framework for a more integrated process between digital acquisition and retention of certain customer segments, while elevating high-potential customers to its direct sales channels — a combination of inside and outside sales teams.
Global Industrial 1:1 Direct Sales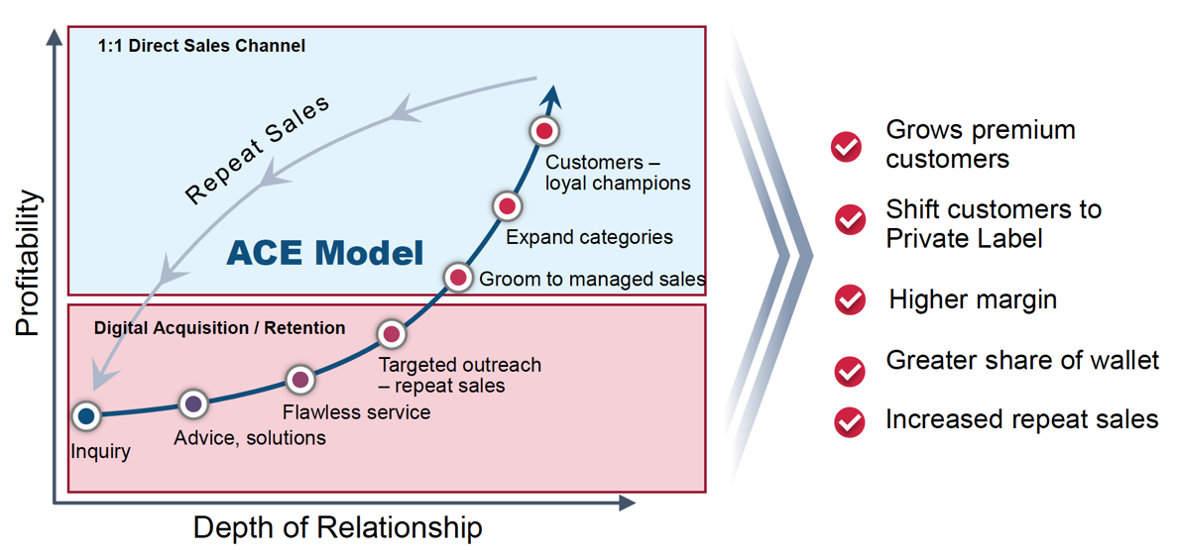 Litwin shared Global's 2022 strategy focus with me in a March podcast; I was able to get an update on that at the June show, where he shared an update on their ongoing sales model transformation and how they have been dealing with customers who have been dealing with one challenge after another the past few years.
Customer Experience Analytics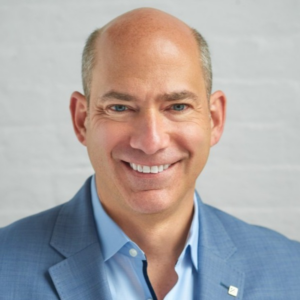 "We use the guiding point of customer experience as being our primary goal for customers, with customer satisfaction reporting as the metric we use in terms of how happy our customers are," Litwin told me. "I think through our voice of customer process we're able to be in touch with our customers on a week-to-week basis — how they're feeling about the items they selected, shipment, delivery experience."
"We've been on this voice-of-customer analytics journey for over three years now," Litwin continued said. "We track some pretty intensive metrics around how they're feeling. And then we use that data to make adjustments in the business. Based on what we're hearing, how can we affect this? What can we do to change this view? And now our data is so good, and the clarity about our ability to really sense not just what's happening from the customer's experience, but their actual sentiment about buying going forward. So, we can get indications around their appetite for spending levels over the next six to 12 months.
"When you get that kind of intelligence, we're able to share that with the sales organization; the marketing organization; our web call-center teams. And we're very open about the information internally, so that people all get a sense of how our customers are feeling."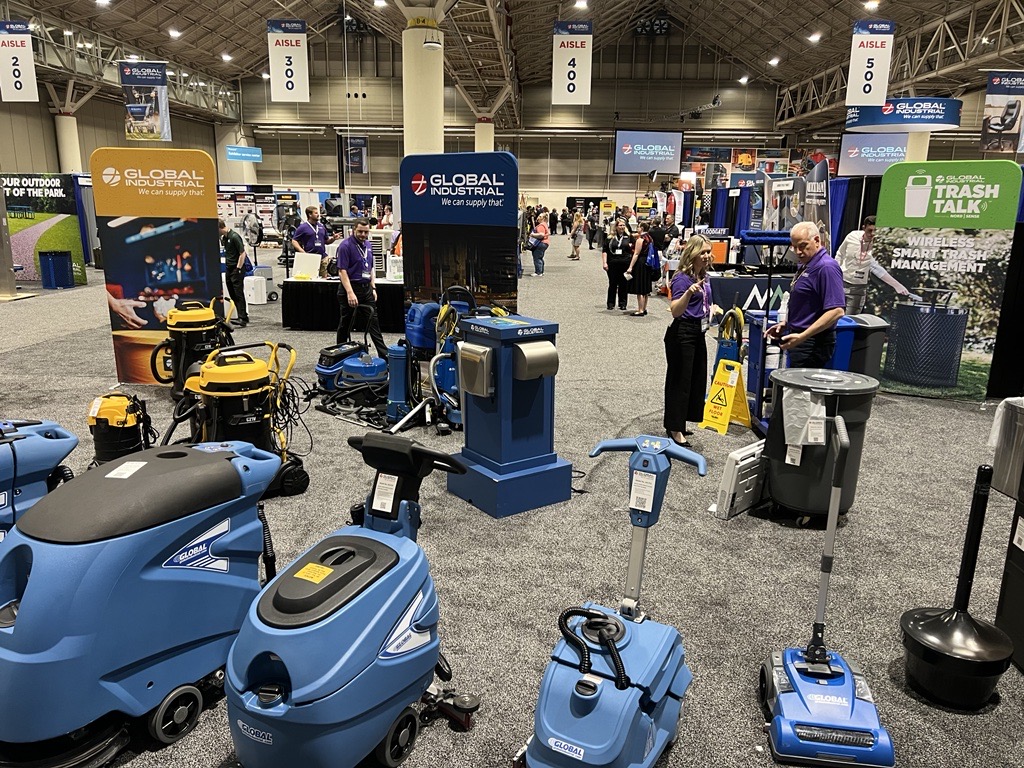 Hybrid Sales Model Is Evolving
Global Industrial's sales transformation work has been the reverse of many of its competitors, moving from a heavy inside account-management model to building a carefully segmented outside sales team.
"There's certainly plenty of competitors in our space that have a very heavy outside feet-on-the-street model," Litwin said. "But I think in today's day and age, what plays in our favor is that customers today are also pressed for time They want the value of a sales rep, but they don't necessarily need to see them on a Thursday for lunch, face-to-face."
"Frankly, in a hybrid environment, there's not as much time for in-person, even if most companies are operating three, four days a week in the office, that means there's one to two days less to be able to meet with customers," Litwin explained further. "So, your ability to communicate over the phone, through email, through chat — your digital strategy to help educate and create knowledge for the customers in a very flexible one-to-one relationship, I think that is the standard going going forward, particularly in a high-velocity supply business like we have. Even some of our largest enterprise-related deals can be done without being on the street, through the phone or Zoom."
MDM Premium Members: Watch for Thursday's newsletter that features my interview with Global Industrial Senior Vice President & CSO Claudia Hughes that dives deeper into the company's evolving omnichannel sales model.
Unlike most traditional distribution companies, the current outside sales organization is smaller than its inside team.
"We're testing and learning there, we continue to grow it," Litwin tole me. "It's very targeted, where we send those reps and who they partner with; it's just that we're not an organization that sitting with thousands of outside sales reps. Our model is a little bit more nimble — a little faster and relies on data, it relies on eCommerce, it relies on Zoom — to meet with customers quickly on the fly and to be able to take care of their immediate needs. And I think that's the process. That's the model we want to continue to be in."