Your Enterprise Resource Planning (ERP) partner can determine if an implementation succeeds or fails. With so many ERP partners out there, how do you find the right fit?
Any ERP partner will explain basic implementation processes and answer simple questions. A real partner is aware of challenges and can advise on solutions and pivot when the proposed solution needs adjustment. Knowledgeable and trusted partners will welcome more challenging questions like the five below.
1. How Well Do You Understand My Industry?
Every industry has pain points and needs. A valuable ERP partner understands the ins and outs of your industry and what solution can help you operate effectively and efficiently.
Your ERP partner must also understand your environment. How can a provider recommend the right solution for your business goals if they don't know your target customers, competitors and challenges?
If they cannot speak to your industry, thank them for their time and move on.
2. What Sets You Apart From Your Competitors?
Your ERP partner should be eager to prove what sets them apart. A quality partner has a combination of industry expertise, unique service and solution offerings, and strong working relationships with relevant Independent Software Vendors (ISVs).
Ask about any relevant:
Industry or software certifications
Change management experience
In-house developers
Work culture
References (e.g., former customers, ISVs, etc.)
Your prospective vendor should also speak to how they handle any necessary software customization.
3. How Will You Help Manage Change in My Company?
Change is difficult for businesses – especially when implementing new technology.
Employees are going to have to learn a new system. Some may feel overwhelmed with the idea of adapting, and others may worry about having their jobs replaced. Management's responsibility is to ensure buy-in from their team. While it sounds like a lonely job, it doesn't have to be.
An ideal ERP partner should work closely with executives and managers to communicate with team members and ease them into new workflows. In short — keep the lines of communication open and train your people.
4. How Do You Measure Success?
An effective digital transformation helps your business operate more efficiently. How do you know if things are working? Figure out a way to quantify what the change should achieve. After all, if you invest the time and money into new technology, you want to make sure you're getting a return.
Share your list of goals and expectations with your ERP partner. Ideally, a good partner will help define your expectations, determine Key Performance Indicators and measures of success. Ideally, you should see boosts in sales, productivity, profits and customer experience as you start implementing new systems.
If a vendor tells you that success can't be defined or measured, consider that a red flag. Your partner should demonstrate the effectiveness of your ERP implementation and help you overcome roadblocks.
5. Do You Offer Continued Support?
Integrating new software into your business is a process. Even after the initial stages are complete, your company will need continued support to ensure success. Programs will continue to evolve. To be competitive, you will need to adapt and improve continually.
You want a partner who will be around after the implementation is over. They will be there to support your team and assist your IT department if issues arise. Your partner should also have a coding team available to oversee future software updates, integrations or customizations.
A great ERP vendor will do more than sell you software. They will be a partner throughout your digital journey to set you up for success.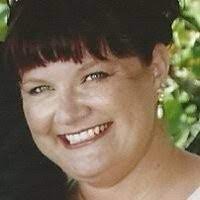 Stephanie Clark, Enavate's SMB Delivery Leader, is a proven technology executive focused on building consulting practices and leading teams through complex industry-focused projects. As a delivery leader spanning across many industries, she is passionate about helping clients grow their business through technology.