Distributors have flocked to e-commerce, but many are now realizing that online sales requires something a bit more strategic than a "if you build it, they will come" model. Fortunately, for distributors who are looking for ways to maximize their e-commerce revenue, there's a simple formula they can use, built around three common metrics:
Sessions x Conversion Rate x Average Order Value = Revenue
My colleague has written before about how to maximize sessions and the role that micro-conversions play in boosting conversion rate, so let's turn our attention to average order value, or AOV.
AOV is the average dollar amount that your customers spend per order. Distributors running online storefronts should calculate AOV for both online and offline orders (email, phone, physical location, etc.) so that they have two metrics to track and compare. This helps determine which channel drives buyers to spend more, and can help determine future investment. In our experience, it's common for online AOV to be significantly higher than offline AOV, often because e-commerce websites do a great job of recommending up-sell and go-together items.
To calculate AOV, divide the total online revenue for a month by the total number of online purchases made the same month. Repeat this process on a monthly basis so that you can track progress, identify spending trends, or pinpoint potential issues with your online storefront.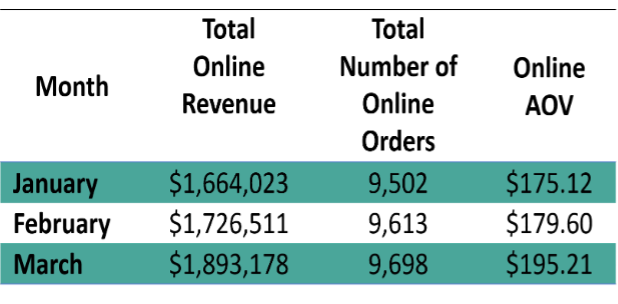 A low or decreasing monthly AOV could indicate a subpar online user experience. This could be linked to any number of issues: limited search functionality, a difficult checkout process, or outdated pricing and product availability information. If you see a downward trend in AOV, examine these potential pain points. An increasing AOV shows that e-commerce is clearly succeeding, and may be worthy of increased investment in both time and funds.
Getting back to our formula, increasing AOV while maintaining the same number of total sessions and the same conversion rate will yield higher revenue. Here are five ways to inspire more online buying and grow your AOV.
1. Take advantage of up-sell and cross-sell opportunities
Unlike the space in a physical branch, there's almost limitless real estate to show buyers other items that are related to the products they are interested in. Displaying alternate (up-sell) or complementary (cross-sell) items not only simplifies the customer's shopping experience, but it also reminds them of additional products they may need. At the same time, it helps expose them to products they may not have considered. That makes up-selling and cross-selling a viable tactic for boosting order size.
Here's an example of the tactic in action on the site for Hill & Markes, a jan/san distributor. A buyer searching for a towel dispenser is shown related towel rolls for use with the product.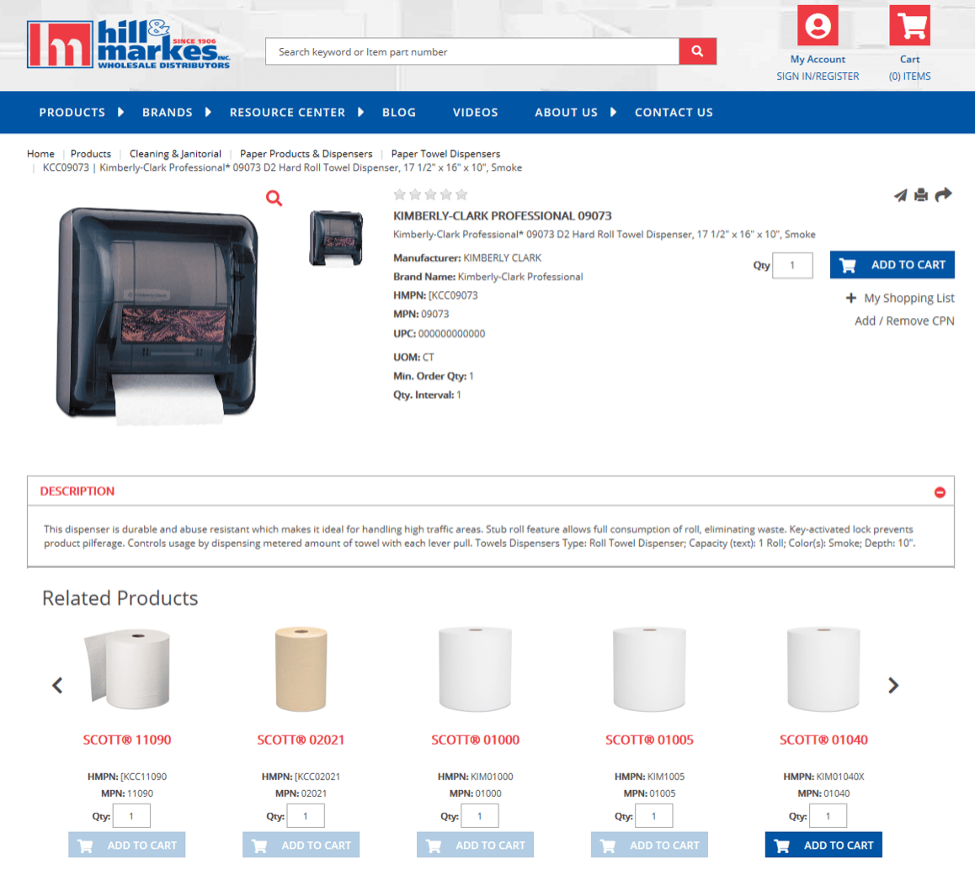 2. Display purchases made by buyers who bought a similar product
Another way to use that online real estate is to improve the customer experience by providing options. Customers like knowing the best sellers in a particular category, or the best-reviewed items, so build that feature into the product page to grow AOV. Putting "customers also bought" products on a product detail page gives buyers the option to click and learn more about similar products that may come in different sizes, styles, or materials. If you already have the data on top sellers and a robust series of product reviews, put them to use.
3. Run promotions that offer more bang for the buck
An easy way to grow AOV is through promotional offers and special deals. A reward or bonus can be the thing that entices a potential customer to make a purchase, or gets a repeat buyer to spend a little more so that they hit a certain reward threshold.
Hirsch Pipe & Supply provides buyer incentives on a regular basis, from sporting event and concert tickets to exotic trips. In addition, they build promotions around holidays and even feature a Friday Manager's Specials page of products to attract more site traffic.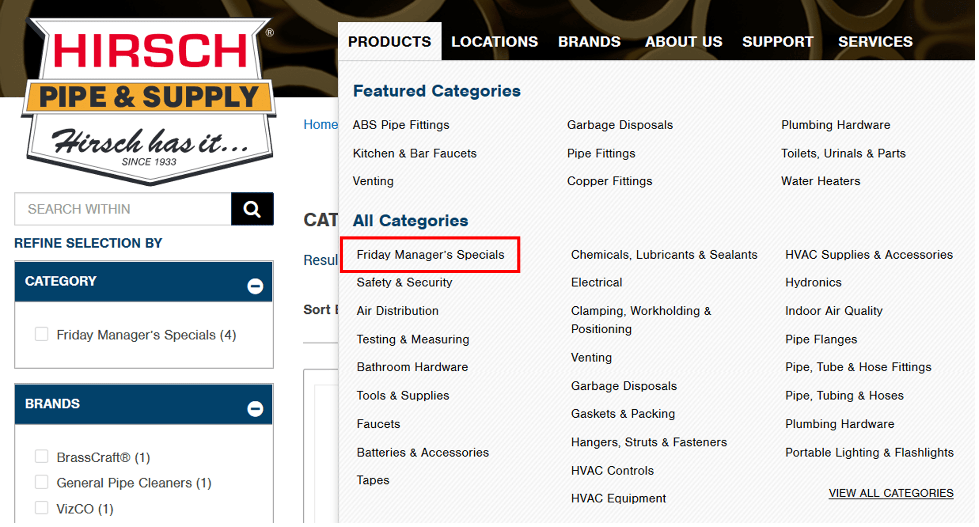 4. Advertise clearance items
Let's get back to the issue of space. Perhaps your warehouse is getting full, and you need to clear out old stock or discontinued products. Build a Clearance section on your e-commerce site so that customers can easily access these reduce-priced products, adding them to their existing carts, and thus, growing your AOV.
Take every opportunity to promote your Clearance page as well. Use a banner ad on the site's homepage and a link to the products. Your customers are already on your site shopping for products, so make it easy for them to find sale items that they can quickly add to their shopping cart.
5. Provide "instant" incentives with bulk and bundled purchases
One of the easiest ways to grow basket size is to provide volume discounts, bundled product pricing and free shipping above a certain spending threshold. Price discounts are a well-established part of offline sales, and free shipping for certain orders has become table stakes for B2C eCommerce. Both can automatically be added to the B2B eCommerce experience.
Predetermine the volume discounts to offer buyers, and then automatically display the savings online. At the same time, use automated messages to remind buyers of how much more they need to spend in order to receive free shipping.
In all likelihood, you already do something like this with orders that are placed over the phone or in person. By utilizing instant price markdowns and messages online, you eliminate the need for customers to pick up the phone and negotiate a better price. Here's another example from Hill & Markes: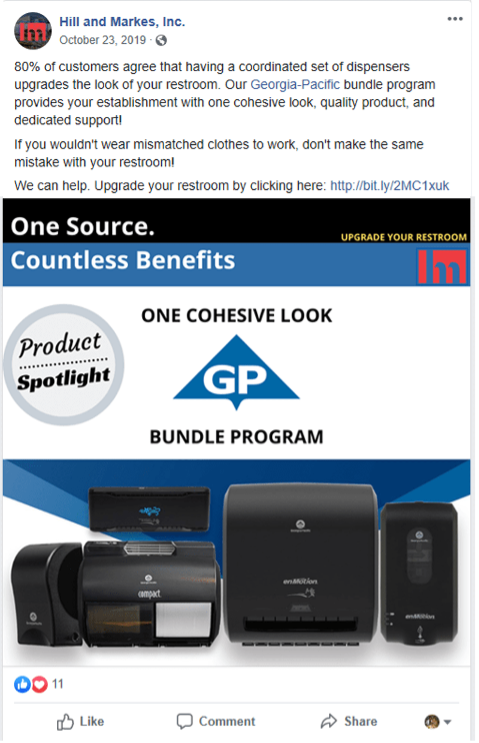 Maximizing revenue
Distributors looking to maximize their return on investment have countless paths they can take, but the easiest way is to focus in on those three core metrics: sessions, conversion rate and AOV. Raising any one of those metrics while maintaining a baseline in the other two will automatically result in more revenue. Of course, raising all three will deliver a huge lift. All it takes are some simple adjustments to the customer experience and your site's back end, and you'll be on the road to revenue gains.
Ben Stump is chief growth officer at Unilog.