Data has taken on such a central role for distributors over the past decade, but especially so since COVID-19 arrived and threw distribution operations and markets served into different forms of organized chaos.
And on that front, distributors are learning how to leverage data from CRM and business intelligence to not just navigate all the uncertainty, but to find ways to grow – whether in new markets or from their existing customer base.
Besides an ERP platform, CRM has been arguably the most critical piece of software available for distributors during these past 2-plus years. Companies in this sector have made major strides over the past decade in making their sales operations customer-centric, and CRM has been a huge part of that for much of the industry.
That being said, there are plenty of distributors not using a formal CRM and trying to carry out the same functionality with a combination of processes. And, of course, the role of CRM has grown exponentially bigger since March of 2020 as the pandemic accelerated many buying trends that were already in place before COVID-19 arrived.
Meanwhile, Business Intelligence is a more recent development for distributors. Elements of it have long existed in the digital age, but only in these past few years have distributors really begun to understand the benefits of BI and how they can leverage it across many facets of their operations.
MDM's latest webcast, "Your Data Doesn't Lie: Using CRM and Business Intelligence to Grow During Uncertainty," tackled this topic head-on.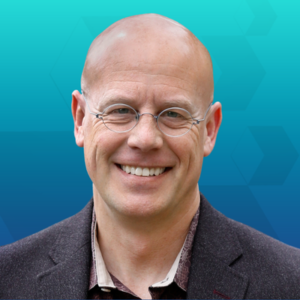 Aired Aug. 4 and available on-demand now, the webcast's featured speaker was Brian Friedle, VP of Business Development at White Cup, who outlined the three approach options distributors have right now as they monitor what is widely expected to be an economic downturn that lasts well into 2023:
Turtle Mode – going conservative, distributors reduce costs and protect their customer base

Business as Usual – distributors maintain their current focus and ignore the economic/market trends or hype

Expansion – looking to take advantage of the situation, distributors look to grow through the uncertainty and aggressively target new markets
Friedle didn't promote one path over another, as there's no one-size-fits-all solution in a market so fragmented as wholesale distribution. He noted that over 24+ years in distribution, he's experienced all three options with varying forms of success. However, he did emphasize that it's important for distributors to at least have a plan.
"We've all watched sports games that are very much like this, that settle this issue in some way, right? There's teams with great offense, and there's teams with great defense. Sometimes they play each other. Sometimes defense wins the day and sometimes offense does," Friedle explained. "So there is zero judgment on which of these might be the most beneficial thing for you to do. I just want to encourage you to think about it in terms of picking a direction and a process and something you're trying to accomplish there."
Friedle posted two poll questions for the webcast audience. One of them asked which of those aforementioned paths distributors are most likely to take in preparation for whatever economic conditions are next. It was encouraging to see that 45% of respondents picked Expansion and 40% picked Business as Usual. It was very encouraging to see those results, which suggest distributors expect to continue growing despite the economic red flags.
With all of the economic news alongside the other major issues of supply chain backlogs and a very difficult labor situation, it's easy right now for distributors to lose sight of what they can trust during this now yearslong period of uncertainty: their data.
We at MDM have frequently touched on the new normal of volatility, uncertainty, chaos and ambiguity, or VUCA, which has made relying strictly on talent, experience and gut instinct largely a thing of the past.
To navigate today's uncertainty — be it in demand trends, supply chain issues, labor, or elsewhere — leading distributors are relying on their data. During the webcast, Friedle laid out how distributors can utilize CRM and BI to make their data work for them and be a source of truth amid all the noise out there.
One point Friedle focused on was the concept of Failing Fast, which is a way of exploring an opportunity without risking more than you have and paying attention to that. You make the smallest changes you can and limit your risk while you're doing it to test your theory. If it's not turning out like you expect, you have to pivot.
"The question is, when? This is the tough part and was the lesson learned for me," Friedle said. "The key here, is to decide at what point you have succeeded or failed, set those metrics ahead of time, set your milestones, do it before it becomes emotional — when you're in the middle of it, you're close, you just want to make it work, you've invested all this so far, you tend to ride it out longer than you should."
If economic conditions are tough, riding out an opportunity too long may result in a significant financial or operational loss.
"You could hemorrhage a lot of money if you fail over a long period of time, as opposed to failing fast," Friedle said. "If you're going to try something, decide ahead of time what pivot point looks like and pick your trajectory. This is where things like having a BI tool that gives you trending is so important because you can see the trend then and you can make a guess at where you're going to end up."
Friedle and I explored a number of other applications where distributors can leverage BI and CRM while monitoring what the economy has in store. Check out the webcast to learn much more.