At a recent National Association of Electrical Distributors conference, I spoke about how the digital world is changing distribution. The pace of change is happening so fast that distributors are often bewildered and unsure of what should they do next. It's true that things are changing, but good distributors can — and will — win and grow in the digital age.
The way customers do research, get technical support and purchase is moving quickly from face-to-face to digital. To understand how to compete today, it's first important to look back. Even just a few years ago it was still an account manager-driven world.
Your account managers controlled the relationship, and they made sales happen because they delivered face-to-face product and technical support that their customers could only get at other competing distributors. For most distributors, their outside account managers were the highest-paid employees. Suppliers, manufacturer reps and your leadership had to negotiate with them to get access to the customer.
Your account manager ruled because the customer had to depend on them for the knowledge and technical support to get the work done. When the business was face-to-face relationship-driven, most sales cycles followed the diagram below: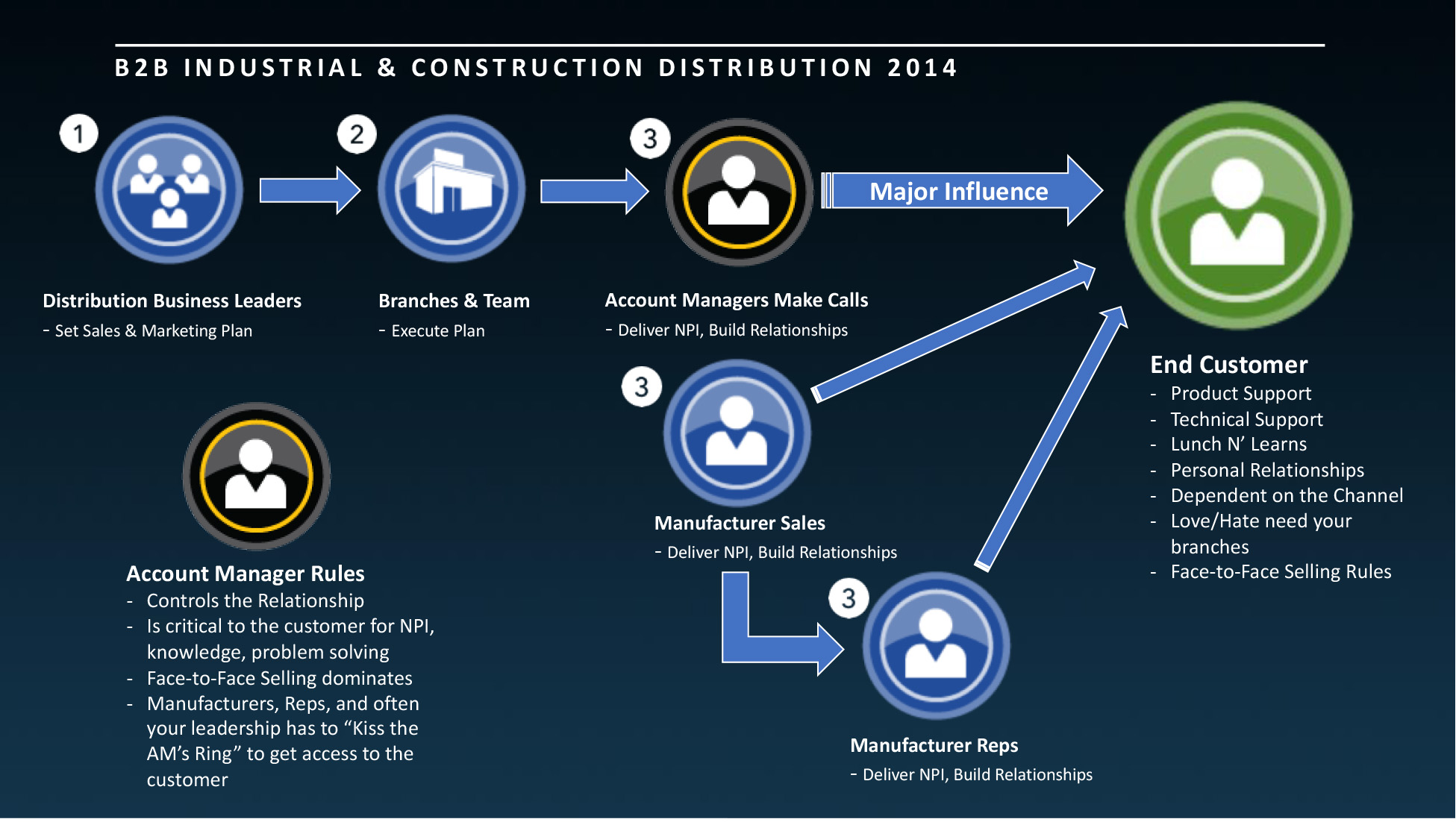 Ah, those were the good old days where the account manager ruled. As a distribution leader, you gladly paid 15% of gross margin to your superstar sales team because they controlled the customer relationship.
Then, around 2014 or so, everyone got a true smartphone in their pocket and it all started to change. Those face-to-face interactions started to become digital and the influence your account manager had on the relationships started declining. Why? Because the demands on your customers' time are changing. The digital revolution has changed the way they gather information and buy products.
Today, the customer rules: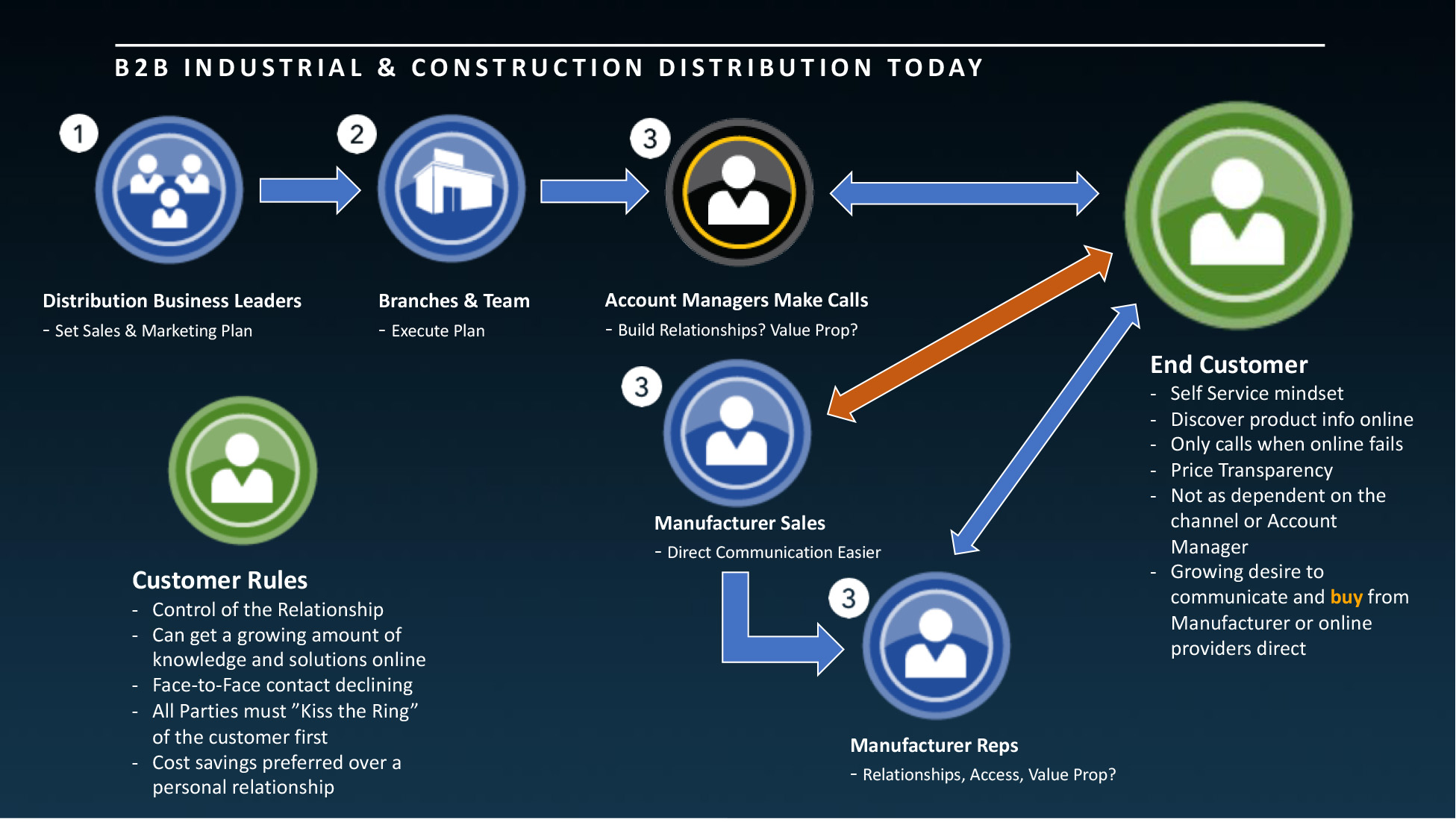 The customer controls the relationship, and they have a growing self-service digital mindset. They can research more products and solutions online. The list of products, concerns and general issues they have to interact with your account manager to address is declining every day.
Everyone is working longer and harder just to stay even in a digital world, and time for face-to-face interactions and personal relationship building is diminishing. You don't have to like it, but it's now a 'customer rules' world.
To thrive in this world, you have to do three things:
Build a digital platform that allows your customers to communicate, research and purchase as they want;
Double down on those hard to digitize "value-added" services where distributors excel. These moats are critical to protecting your core distribution business in the future;
Get educated and learn what other distributors are doing to build their digital platforms and further develop their hard-to-digitize services.
At our upcoming MDM Digital Distributor Summit, we will be spending three days with key distributors helping them to understand how to build a digital platform and develop those hard-to-digitize services. It's a great way to get educated and learn what other distributors are doing to thrive and grow in the digital age.
I hope you'll join us next month! As always, I welcome your feedback. Please leave a comment below or email me at john@mdm.com. See you in Denver.