Year-to-date, the goods and services deficit decreased $23.1 billion, or 7.8%, from the same period in 2019.
Heating, Air-conditioning & Refrigeration Distributors International's monthly TRENDS report shows a huge spike in HVAC distributors' revenue, marking a "solid start for the cooling season," says HARDI analyst Brian Loftus.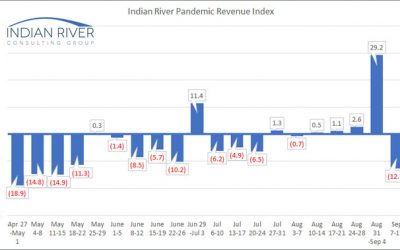 Research & Analytics
Indian River Consulting Group's weekly PRI for the work week of Sept. 14-18 indicated a sales increase of 4.9% versus the same week in 2019, which is the largest increase outside of a week distorted by a holiday.