Company Profile
Deals
Industry Expertise
Team
Company Profile
The Raymond James Distribution Investment Banking team offers strategic advice to owners and management teams at leading distribution businesses, both domestically and internationally. Industrial distribution sits at the heart of our coverage, highlighted by well-attended flagship events hosted throughout the year. In addition, our team frequently partners with sector specialists across the investment bank to provide expertise on the distribution model in other industries. Across all coverage areas, we pursue a heavily data-oriented approach to understanding and positioning industry trends for our clients. In executing over 100 transactions during the last decade, the team has developed quality market intelligence and relationships with key industry participants. The Raymond James platform facilitates a full-service offering spanning sell-side and buy-side M&A, initial public offerings, and equity and debt securities offerings.
Deals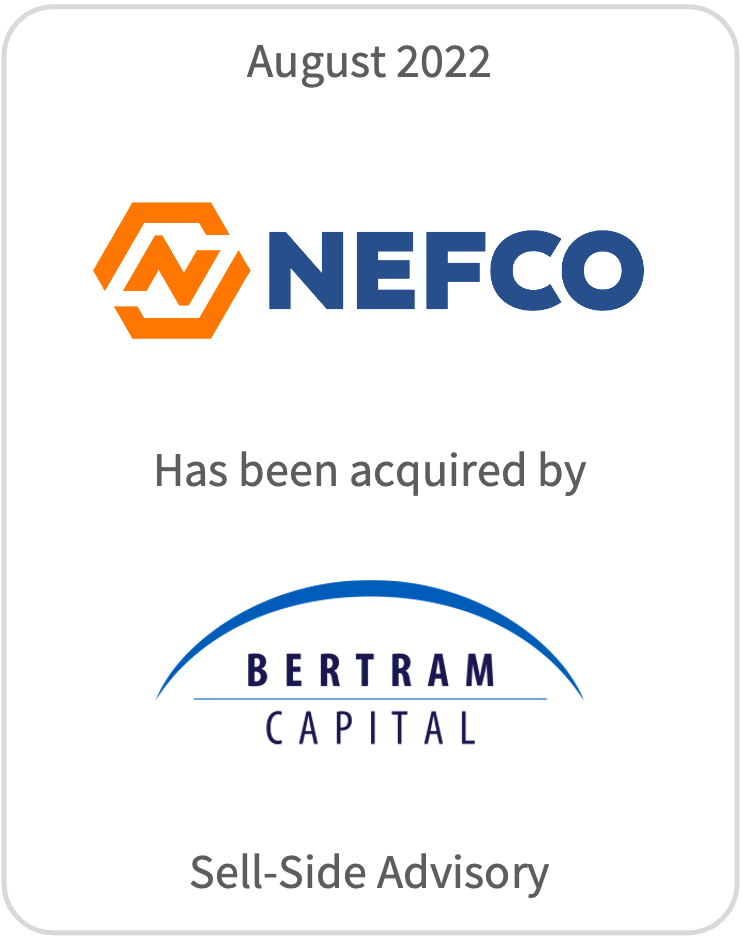 Headquartered in Hartford, Connecticut with 18 additional locations from Maine to Florida, NEFCO is an independent stocking distributor of SHARP® products (Strut, Hardware, Anchors, Rod, Pipe Hangers) and Power Tools, Safety, and Contractor/Jobsite Supplies. NEFCO also has two engineering divisions and a fabrication facility that further differentiates it from the competition and facilitates strong and longstanding relationships with its blue-chip customer base. Raymond James advised NEFCO on its majority recapitalization by Bertram Capital.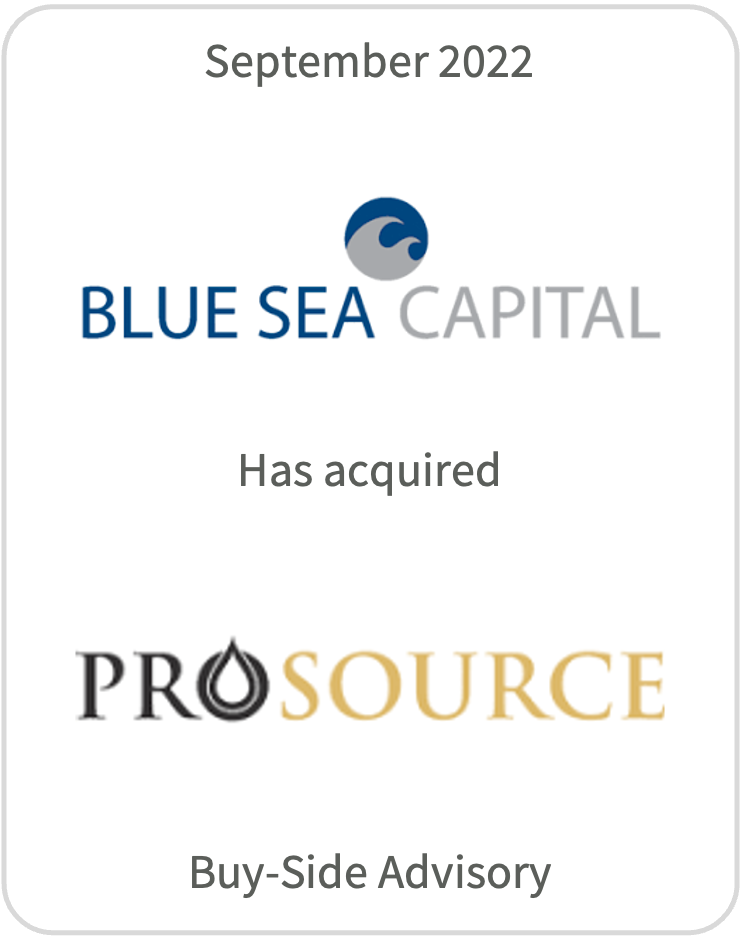 Blue Sea Capital / ProSource
Since 1996, ProSource Plumbing Supply has been supplying the Carolinas with plumbing supplies, luxury plumbing fixtures, electrical, lighting, and cabinet and door hardware from the most reputable brands and manufacturers in the industry. As one of the few independent plumbing supply organizations in the upstate, ProSource's headquarters in Greenville now operates from an 86,000-square-foot location and employs over 140 full-time employees at seven branches in the Carolinas. Raymond James advised Blue Sea Capital on their majority recapitalization of ProSource.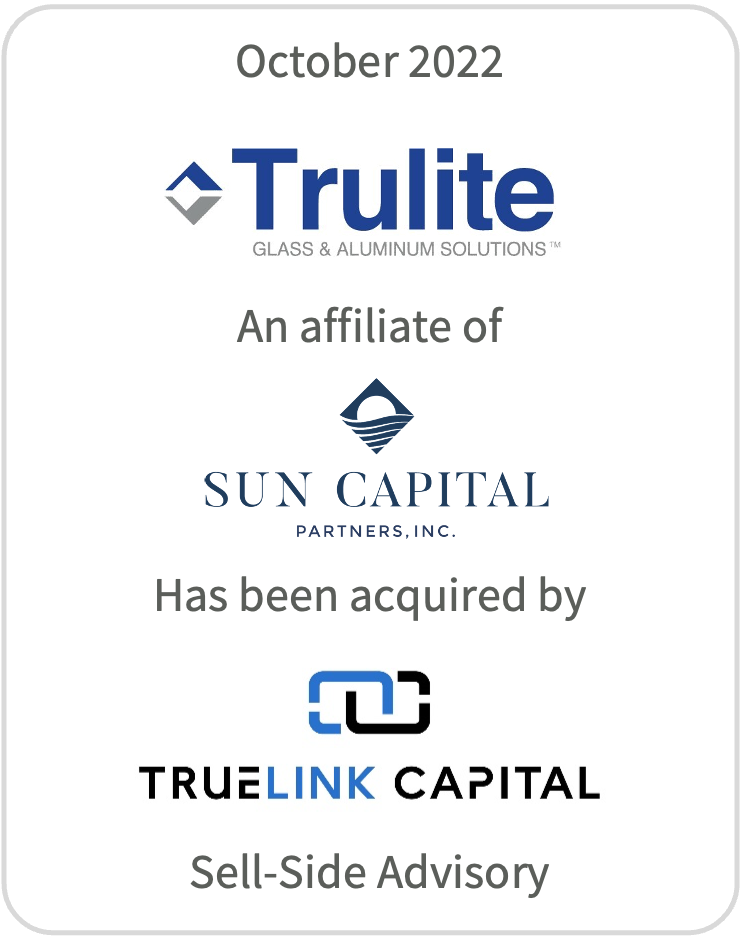 Trulite Glass & Aluminum Solutions
Headquartered in Peachtree City, GA, Trulite fabricates and distributes a full suite of customized tempered, laminated, insulated and decorative glass, as well as architectural aluminum, to a highly diversified base of over 6,000 customers. With 35 locations across the U.S and Canada, Trulite is one of the largest fabricators focused on small and medium-sized jobs in North America and is a true one-stop-shop provider of comprehensive, custom glass and aluminum solutions satisfying all glazier needs. Raymond James advised Trulite and Sun Capital Partners on the sale of the company to TrueLink Capital.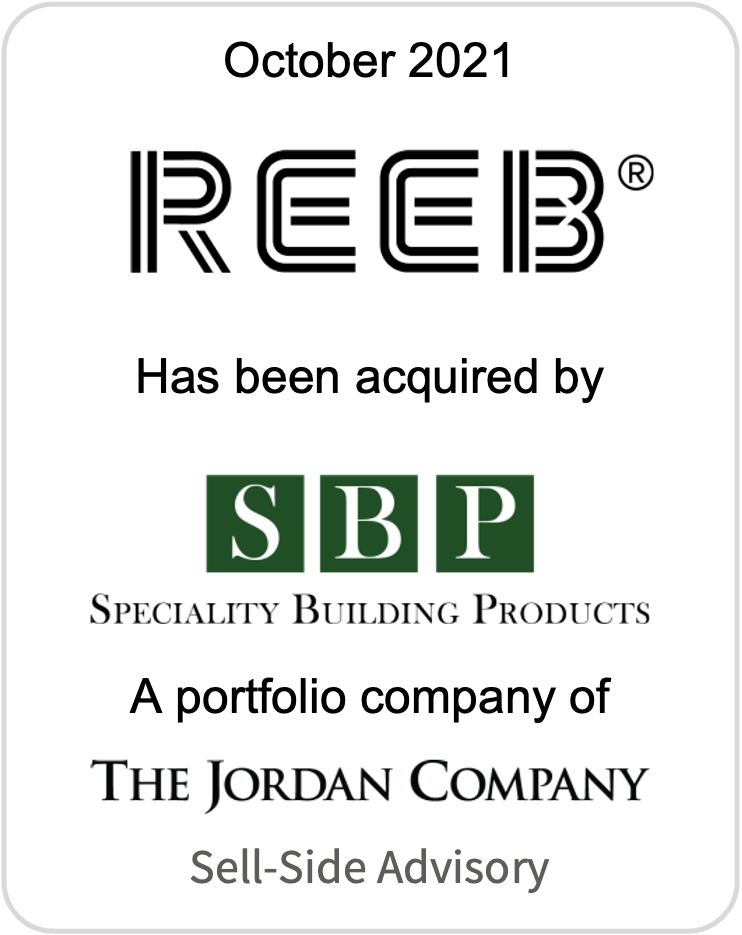 Headquartered in Bethlehem, Pennsylvania, REEB Millwork Corporation is a market-leading, value-added fabricator and supplier of interior and exterior doors, providing highly customized products to a diversified customer base. For more than two decades, REEB has maintained its position as the largest door fabricator in the Eastern United States, operating six large-scale facilities and serving customers in more than 20 states. REEB offers a comprehensive portfolio of premium door and general millwork products and utilizes a sophisticated online configuration system to offer customers a wide range of customization options. Raymond James advised REEB on its sale to Specialty Building Products.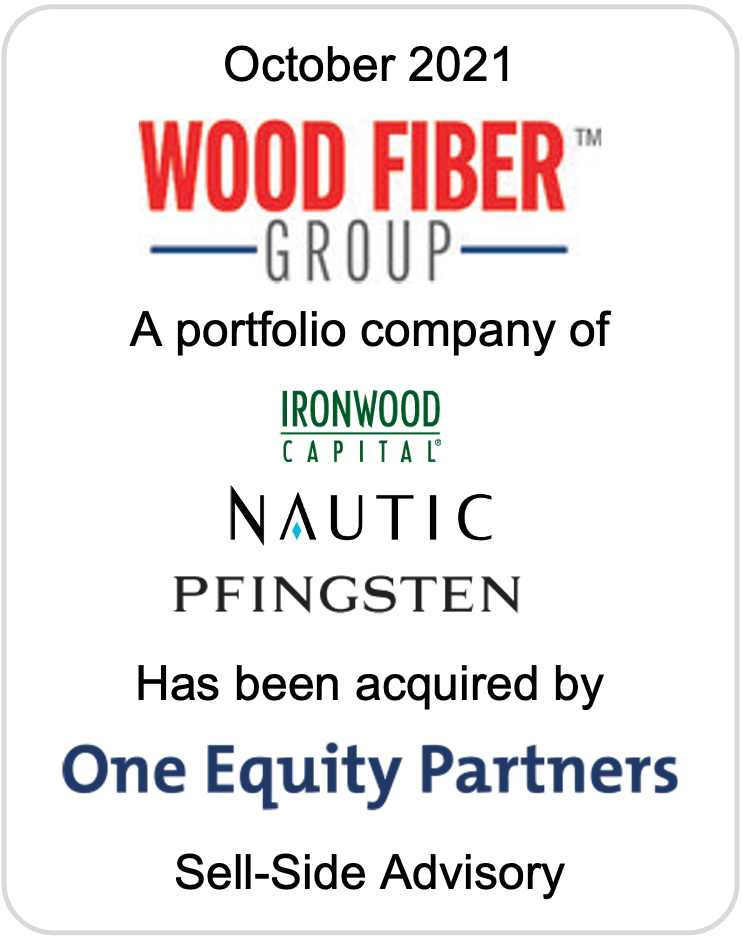 Wood Fiber Group is the market leading supplier of cutting tools and consumable supplies to the North American wood processing industry. The Company's family of brands includes Simonds International, Burton Saw & Supply, BGR Saws, Cut Technologies, Global Tooling, U.S. Blades, Armstrong and Wright Machine Tool. At six times the size of its largest competitor, Wood Fiber Group is the partner of choice to operators in the industry. The Company's one-stop shop product portfolio is complemented by value-added reconditioning services, and a Tech Center providing vocational training to customers' employees. Raymond James advised Wood Fiber Group, Ironwood Capital, Nautic Partners, Pfingsten Partners on the sale of the company to One Equity Partners.
Industry Expertise
– Industrial
– Electrical
– MRO
– Building Products / Construction
– Plumbing and PVF
– Flow and Motion Control
– Fasteners
– Safety, Jan-San and Packaging
– Consumer goods
– Foodservice
Team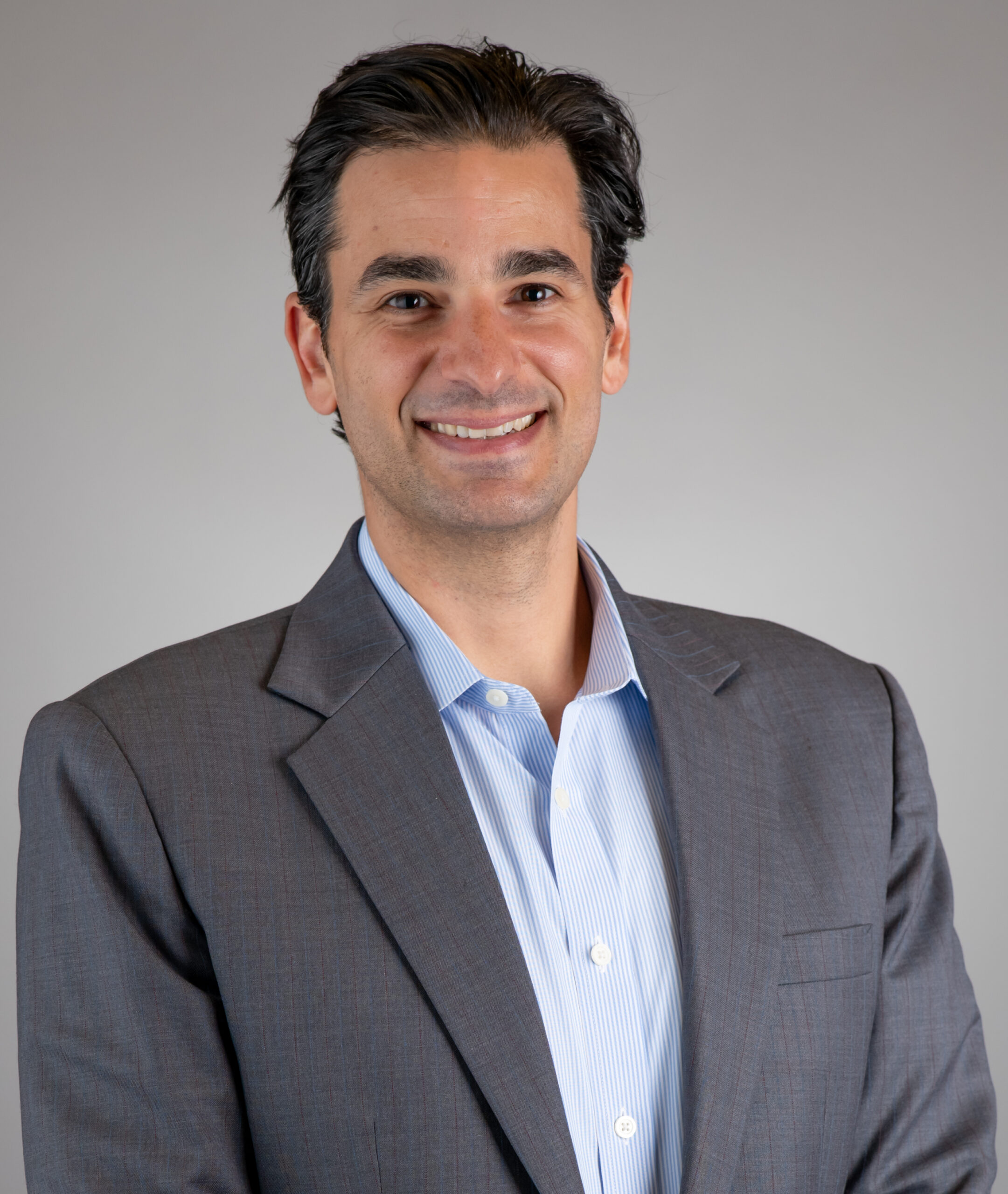 carl.gatenio@raymondjames.com
Carl Gatenio joined Raymond James in 2019 and serves as a Managing Director. Prior to joining Raymond James, Mr. Gatenio co-led the execution of mergers and acquisitions for companies in the distribution, building products and materials sectors at Lincoln International. Prior to joining Lincoln, Mr. Gatenio worked in the restructuring and quantitative research departments at J.P. Morgan. Mr. Gatenio earned a Master of Business Administration from the University of Chicago Booth School of Business and a Bachelor of Science from Emory University.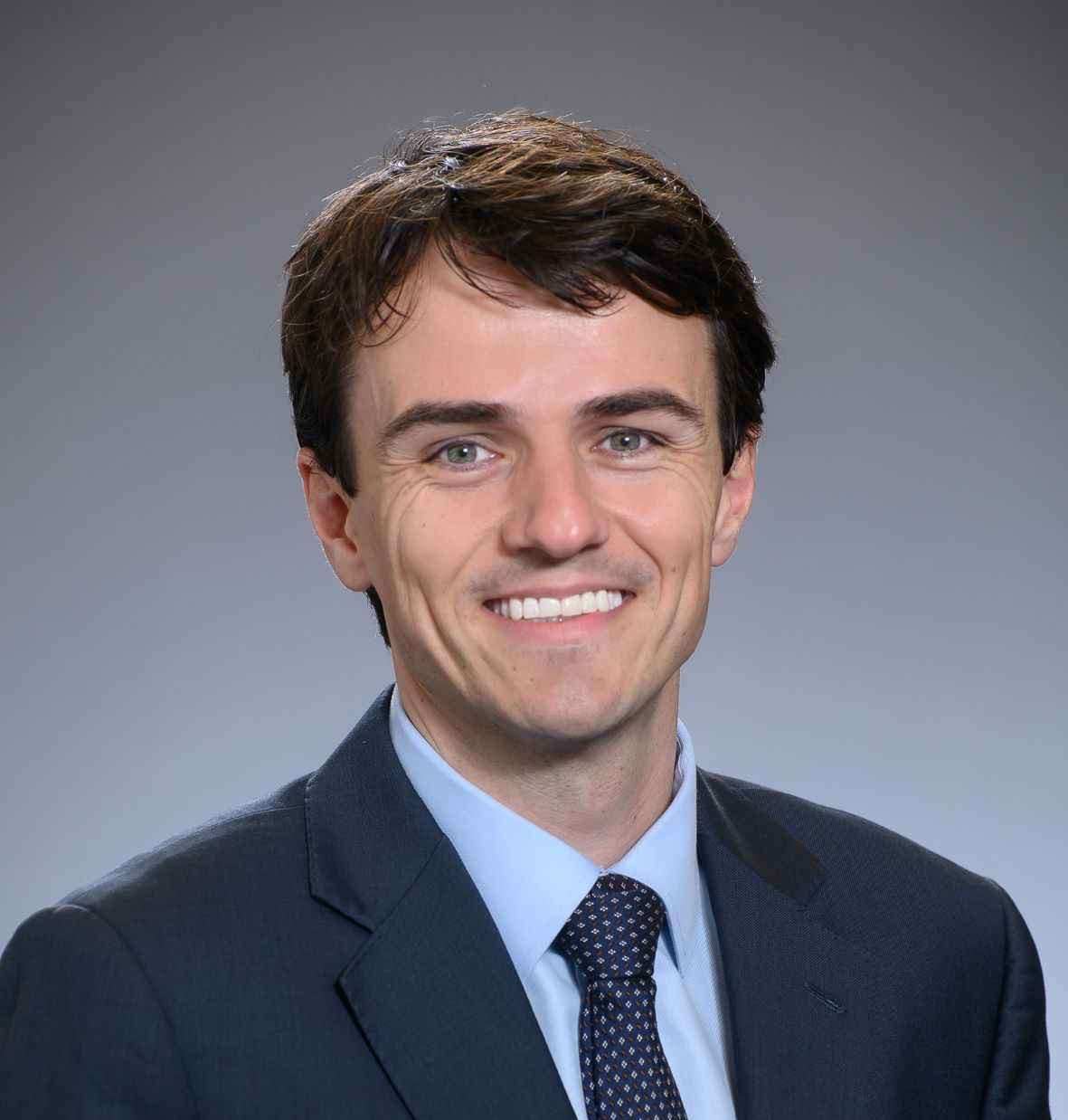 gareth.hughes@raymondjames.com
Gareth Hughes is a senior banker within Raymond James' Diversified Industrials Investment Banking group and leads the firm's coverage of the Distribution industry. Mr. Hughes advises clients on sale processes, acquisitions, debt financings, and public equities offerings. Prior to joining Raymond James, he was an Investment Banking Vice President at Credit Suisse in London. Mr. Hughes began his career at PwC where he worked on assurance and advisory assignments and qualified as a Chartered Accountant. He received his BSc in Economics and History from the University of Bristol, United Kingdom.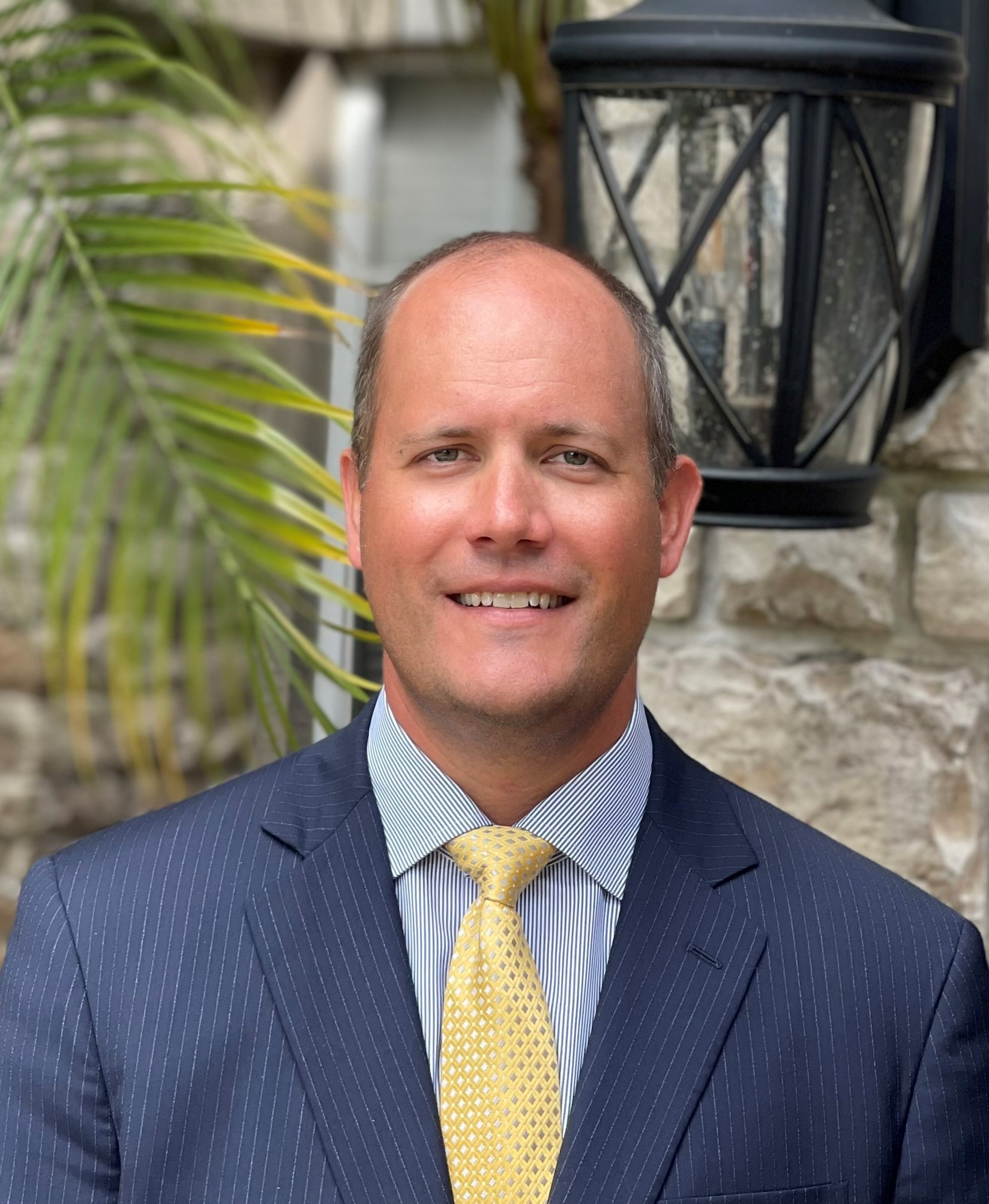 Vice President, Distribution Investment Banking
will.schryver@raymondjames.com
Will Schryver joined Raymond James in 2017 as an Associate covering the Distribution sector. Mr. Schryver joined Raymond James from WellCare, where he specialized in mergers and acquisitions and capital markets transactions. Prior to WellCare, Mr. Schryver worked for General Motors specializing in corporate finance and strategy. Prior to General Motors, Mr. Schryver honorably served in the United States Marines Corps, which included a deployment to Iraq in support of Operation Iraqi Freedom. Mr. Schryver earned a Master of Business Administration from Purdue University and a Bachelor of Science from Florida State University.