Company Profile
Founded in Dallas, Texas in 2008, Wilcox Investment Bankers is a boutique investment bank specializing in providing merger and acquisition and capital raising advisory services to mid-market clients. Most clients are privately held, family or founder owned with revenue of $10 – $250 million.
Our simple mission is to achieve excellent outcomes for clients. We love working with great clients and applying our expertise to help them achieve their goals. We serve as a trusted advisor offering candid advice, senior-level experience, individualized service and complete management of the transaction process.
Our track record spans over 75 transactions with aggregate value in excess of $4.0 billion.
Sector Focus:
Distribution & Supply
Industrial Manufacturing
Business & Industrial Services
Energy Products & Services
Advisory Services:
Company Sales
Mergers, Acquisitions & Divestitures
Capital Raises & Recapitalizations
Shareholder Disputes & Expert Testimony
Fairness Opinions & Business Valuations
Financial Restructuring & Distressed M&A
Deals
Industry Expertise
Our industry focus offers numerous advantages to clients – industry research and intelligence, pulse on the current M&A and capital markets, business valuation and a large network of investor and buyer relationships to ensure clients receive full attention from the marketplace.
Importantly, we balance our industry focus with our transactional expertise to position our clients' transactions most favorably to the market.
Wilcox Investment Bankers specializes in working with mid-market distribution and supply companies and has experience across a broad range of niches:
Building & Construction
Electrical & Power
Electronics
Facilities Maintenance
Fasteners
Industrial MRO
Janitorial & Sanitation
Lubricants
Oil & Gas
Paper & Packaging
Pipe, Valves & Fittings
Plumbing & HVAC
Safety
Sand & Aggregates
Water & Wastewater
Additionally, we have experience working with a wide variety of manufacturing, industrial and business services and energy services and equipment companies.
Team
Managing Director & Founder
jason@wilcoxinvestmentbankers.com
After 12 years with two Wall Street investment banks, Jason founded Wilcox Investment Bankers in 2008 with a desire to create an independent boutique providing financial solutions to owners of mid-market industrial and energy businesses. ‍Since, the firm has navigated several industry cycles and successfully carved out a niche to become a leading player. ‍Mr. Wilcox's experience spans over 22 years working on more than 75 transactions with aggregate value in excess of $4.0 billion.
‍Jason received his M.B.A. from The Wharton School at the University of Pennsylvania, a B.S. in Economics from Texas A&M University and a certificate in Econometrics from The London School of Economics and Political Science.
Jason also founded TWG Securities, LLC, a private investment firm, which focuses its activities primarily in real estate, private equity and oil and gas royalties.  He also serves on the Board of Trustees at the University of Mary Hardin-Baylor.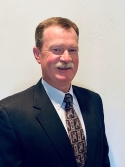 tom@wilcoxinvestmentbankers.com
Tom is a seasoned accounting and finance executive with over 35 years of experience ranging from private to publicly traded companies.  Through his career, Tom has acted as Senior Accountant, Controller, Chief Financial Officer and business owner.
Tom brings both a financial and business operational perspective. He has been involved in numerous acquisitions and divestitures, managed various lending relationships, including asset-based and institutional mezzanine debt lenders, overseen and managed company integrations, system implementations, and related reporting processes and been involved in bankruptcy situations.  He has also worked with private equity backed businesses as interim CFO, interim Controller and financial consultant as well as supported investment banking and transaction activities.
Tom graduated from Colorado State University with a B.S. in Accounting. He is a Texas licensed Certified Public Accountant.