Formerly known as Electrocomponents plc until rebranding this past March, London-based RS Group announced Aug. 8 that it has acquired Risoul y Cia, S.A. de C.V. (Risoul), a family-owned distributor of industrial and automation products and service solutions in Mexico, for $275 million.
Based in Monterrey, Nuevo Leon, Risoul is the largest authorized distributor of Rockwell products in Mexico and Latin America. The company had revenue of $166 million for the 12 months ended Sept. 30, 2021, with EBIT of $19 million. RS Group noted that the purchase price represents an acquisition multiple of 12x adjusted EBIT on a 12-month basis to June 30 of this year.
The transaction is expected to close by November.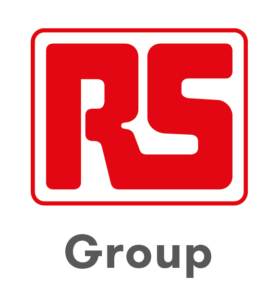 RS Group said Risoul's revenue had slowed in recent months due to supply chain interruptions that have increased its order backlog, which should ease over the next 12 months. RS Group said the addition represents an opportunity for the company to leverage its digital expertise and complementary products, including its primary own-brand RS PRO, and a broad range of product and service solutions to accelerate growth.
"We are accelerating our organic growth with bolt-on acquisitions that meet our key strategic, financial and cultural criteria," said Lindsley Ruth, CEO of RS Group. "Risoul enables RS to expand our position and execution expertise in the Americas, specifically in Mexico and the rest of Latin America, and drive cross-selling synergies across our product and service solutions offer. As part of RS Group, Risoul will benefit from our digital capabilities and international scale, providing an opportunity to expand beyond its existing strengths, while creating new capabilities."
RS Group describes Risoul as a leading distributor of industrial and automation products and service solutions in Mexico, with almost 50 years of operational knowledge and automation expertise. It sells a range of branded products and is the world's 10th-largest largest authorized Rockwell Automation distributor. It has rights to distribute Rockwell's products in the main industrial areas of Mexico and has recently launched into Spain. Risoul also provides several service solutions including onsite product training, control board and panel assembly, air conditioning maintenance, specialist tool repair and a smart network infrastructure service.
Meanwhile, RS Group recorded sales of $3.35 billion for its fiscal year that ended March 31, up 28% from a year earlier. The distributor operates across 32 countries via nine brands: RS Components, Allied Electronics & Automation (Americas), RS PRO, OKdo, DesignSpark, IESA, Synovos (U.S.), Needlers and Liscombe. It rebranded from Electrocomponents plc on March 30.
Prior to Risoul, RS Group's most recent acquisitions were both announced Dec. 10, 2020, in the form of Synovos and Needlers. Synovos provides MRO integrated supply chain management services and is based in Radnor, Pennsylvania, while Needlers is a U.K. supplier of personal protection equipment and hygiene products. Synovos was bought for $145 million, while the purchase price of Needlers wasn't disclosed.
Risoul is led by CEO Gerardo Ayala Guarneri, who has been with the company for 18 years, including the past five as CEO.
"The Rockwell model has helped build our business and reputation in our market. It is not just about selling products; we are also providing value-added product and service solutions that help customers run their businesses," Ayala Guarneri added. "Our product specialists and sales engineers, who have a great deal of commercial and technical knowledge and experience, can recommend and install efficient and productive processes and technology."