Los Angeles-based Industrial Metal Supply (IMS) announced Aug. 30 its expansion into Northern California with the acquisition of Campbell Metal Supply (CMS) in San Jose.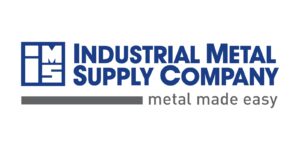 IMS has been a distributor of metal materials — including aluminum, steel, stainless steel, copper and brass — for over 75 years. IMS serves customers in the American Southwest and northern Mexico from its seven locations in California and Arizona.
"It's exciting to build on the strong foundation established by Campbell and to expand the offerings for Bay Area customers," IMS president David Pace said. "This is another step in our long-term growth plans to expand our strong footprint to the San Francisco Bay area and surrounding areas."
"An expansion to this area has been in the works for several years," IMS owner and CEO Neil Sherman added. "Our unique range of services, metals and sizes are a great fit for the manufacturing sectors of the region, which includes everything from semiconductors, medical devices and equipment to aerospace, welders, municipalities and do-it-yourselfers."
CMS has been a metal distributor in northern California since 1982.