Sustainable building solutions provider Holcim said Feb. 7 that it has agreed to acquire Ludlow, Massachusetts-based roofing company Duro-Last for approximately $1.3 billion.
Duro-Last, which focuses on commercial roofing systems, had pro-forma net sales of  $540 million, Holcim said.
Holcim said Duro-Last's systems will "complement and strengthen Holcim's integrated roofing offer," with expected synergies of $60 million per year. With this deal, Holcim roofing systems expects to exceed $4 billion in net sales ahead of schedule.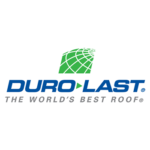 MDM's M&A Virtual Summit, to be held Feb. 22-23, has something to offer for any distributor on the dealmaking spectrum. We'll cover the current state of M&A; how to maximize valuation; integration do's and don'ts; ESOPs; the culture side of the M&A process; and more. Get details and register here.
"I'm excited to welcome Duro-Last into Holcim's broad range of innovative and sustainable building solutions," Holcim CEO Jan Jenisch said. "Duro-Last is a perfect strategic fit for our roofing business. Its proprietary technologies and leading brands complement our offering in the fast-growing North American market. Its energy-efficient systems and excellence in recycling will further advance our leadership in sustainability. I congratulate the Burt family and its leadership team for developing such a thriving business, based on its strong customer relationships and most of all its empowered and dedicated people. I am excited to further strengthen the Duro-Last brand and welcome all 840 employees to the Holcim family."
Holcim said the acquisition advances its "Strategy 2025 – Accelerating Green Growth," with the goal to expand its Solutions & Products business to 30% of group net sales by 2025.