Atlanta-based building products distributor BlueLinx announced March 21 that its Board of Directors has elected Shyam Reddy as President and CEO, effective immediately. As part of his new role, Reddy will also join the BlueLinx Board of Directors.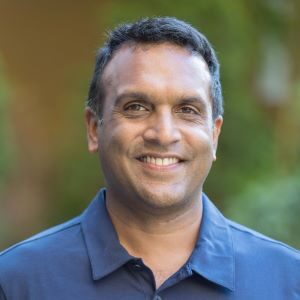 Reddy succeeds Dwight Gibson, who is leaving BlueLinx after serving as the company's President and CEO since June 2021.
"Shyam is a gifted leader who brings an exceptional depth of institutional knowledge and experience to BlueLinx," Board Chairman Kim Fennebresque said in a news release. "Our Board is confident that Shyam is well suited to successfully navigate a challenging macroeconomic environment, while continuing to position the business for profitable growth. As a respected leader across our organization, who has a deep level of engagement with our customers and suppliers, he is uniquely equipped to advance our strategic growth initiatives already underway and further position BlueLinx as the leading wholesale building products distributor across North America."
Reddy has occupied a variety of roles in his nearly eight-year career with BlueLinx, most recently as Senior Vice President, Chief Legal and Sustainability Officer and Corporate Secretary, according to the release. Reddy also previously served as Chief Administrative Officer and Chief Transformation Officer.
Prior to joining BlueLinx, Reddy spent time at Euramax International (now OmniMax International) and the U.S. General Services Administration. He also practiced corporate law as a partner with Kilpatrick, Townsend & Stockton LLP. Reddy received a bachelor's degree in political science and a master's degree in in public health from Emory University, as well as a Juris Doctor degree from the University of Georgia.
"I am honored to continue to serve BlueLinx in this new role, and am confident that our fortified balance sheet, combined with our strong EBITDA and cash generation, positions us well going into a more challenging cycle, while preserving our ability to effectively execute on our strategic initiatives," Reddy said in the release. "Our talented associates are our greatest advantage, and the strength of our team underpins my strong confidence in BlueLinx's future, and our ability to generate meaningful and sustained value creation for our shareholders."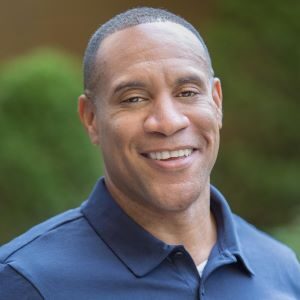 "On behalf of the entire Board, I would like to thank Dwight for his leadership and contributions to BlueLinx," Fennebresque added. "We are grateful for the highly skilled and diverse team he has helped assemble, who will continue to contribute enormous value to our organization."
"It has been a privilege to work with the BlueLinx team to continue building BlueLinx into a stronger, more profitable business during my tenure, while supporting our customers and suppliers with industry-leading, value-added services and solutions," Gibson said in the release.
BlueLinx also provided an update on its 2023 fiscal first quarter. Through the first 11 weeks of 1Q 2023, specialty gross margin was in the range of 18% to 19%, with daily sales volumes lower by a range of 17% to 18% year-over-year due to a more challenging macroeconomic environment, according to the release. BlueLinx plans to share its full financial results for 1Q in May. The building products distributor posted total net sales of $4.5 billion in 2022, a 4% increase from 2021.