Dayton, Ohio-based industrial distributor Winsupply announced Feb. 6 that its Board of Directors has elected Jeffrey Dice as the new company President, effective March 1.
Dice, the current President of Winsupply Equity Group, will replace John McKenzie, who is retiring Feb. 28, Winsupply said.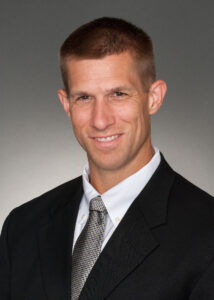 Dice joined Winsupply in 2004 as a Regional Financial Officer for Winsupply Group Services-Dayton, the company said.
"For more than 18 years, Jeff Dice has been an essential, respected contributor to Winsupply's success," said Rick Schwartz, Chairman of the Board. "Jeff brings both depth and breadth of experience across all of Winsupply's support services — plus a long list of continuous, positive results — to his new role of leading the entire Winsupply organization on its trajectory of growth."
MDM's M&A Virtual Summit, to be held Feb. 22-23, has something to offer for any distributor on the dealmaking spectrum. We'll cover the current state of M&A; how to maximize valuation; integration do's and don'ts; ESOPs; the culture side of the M&A process; and more. Get details and register here.
Winsupply ranked No. 9 on MDM's 2022 list for Top Industrial Distributors.
In 2011, Dice was named Chief Financial Officer for Noland Company, Winsupply's largest acquisition to date. Beginning in 2016, he led more than 150 employees as Senior Vice President for Winsupply's Shared and Advisory Services. Dice restructured Winsupply's growing IT plans as Winsupply's Chief Information Officer from 2018 to 2020, the company said.
He became Winsupply Equity Group President in 2020, where he has been accountable for shareholder relations, finance, risk, real estate and acquisition assessments Winsupply said.