On Sept. 7, industrial equipment producer Illinois Tool Works announced that CEO E. Scott Santi will step down from his role, effective Jan. 1, 2024.
Christopher A. O'Herlihy, currently Vice Chairman of ITW, will become President, CEO and a member of the ITW Board of Directors on that date. Santi, ITW's CEO since 2012, will remain Chairman of the ITW Board until March 1, 2024, at which time he will become Non-Executive Chairman of the ITW Board, the company said.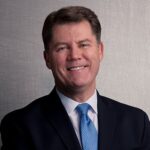 "ITW is transitioning to the next phase of our Enterprise Strategy to ensure that we continue to leverage the performance power of our highly differentiated ITW Business Model to deliver high-quality growth with best-in-class margins and returns, as reflected in the company's recently announced 2030 performance goals," Santi said in a statement. "ITW's independent directors and I determined that this is the right time to transition to a leader who can see the company through this next phase, and that Chris O'Herlihy is the absolute right person to lead ITW forward as our next CEO. Chris is an exceptional leader with deep knowledge of our business model, our Enterprise Strategy, and our culture. He has been an invaluable partner and collaborator over the past eleven years. I know that Chris and his very skilled and talented leadership team will continue to deliver on ITW's well-established track record of "do what we say" execution throughout this next phase."
Santi first joined ITW as a summer intern in 1982, the company said. He was elected CEO in 2012 and Chairman in 2015.
"During Mr. Santi's tenure as ITW's CEO to date, the company's market capitalization has increased from $23 billion to $74 billion, and the company paid out $12 billion in dividends resulting in total shareholder value creation of $63 billion," ITW said in its release.
O'Herlihy has been with ITW for more than 34 years and will become the eighth CEO in ITW's 112-year history. He was named Executive Vice President of the company's Food Equipment Group in 2010 and elected Vice Chairman in 2015. He also serves on the Board of Directors of Masco Corporation.