Zoro.com — the eMarketplace subsidiary of industrial supplies distribution giant Grainger — announced March 3 that the company has appointed current Chief Revenue Officer Sandy Mattinson as its new President, effective April 1.
The move comes as Kevin Weadick steps down after serving as Zoro's President since 2017.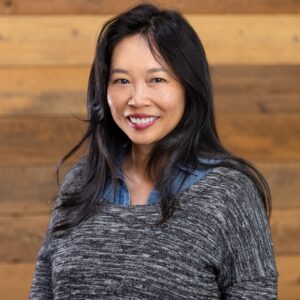 Mattinson joined Zoro in 2019 as its first female vice president and has taken on roles of increasing responsibility across the company, including serving as the Chief Merchandising Officer. In that role, she provided strategic and operational leadership across Zoro's business development, category management, product information, pricing, and digital merchandising teams. 
Zoro noted that Mattinson was instrumental in Zoro expanding its assortment to 11 million products and achieving $1 billion in annual revenue in 2022.
"Sandy is a consummate leader who both inspires and challenges her teams in new and creative ways all with the goal of doing good for our team members, customers and communities," said D.G. Macpherson, Grainger Chairman and CEO. "Sandy's strategic vision, thought leadership, innovative bent and authenticity helped drive the company's success over the past four years, and as president she will continue to strengthen the Zoro brand and deliver value for our customers and suppliers."
Before joining Zoro, Mattinson held leadership roles in strategy, merchandising and marketing with Bain & Company and leading businesses including The Clorox Company, Victoria's Secret and Bath & Body Works. Mattinson holds a bachelor's in business administration from the University of California, Berkeley and an MBA from Stanford University. She was selected as an International Women's Forum Leadership Fellow in 2021.
"I'm honored and energized by the opportunity to lead the Zoro team," Mattinson in a company news release. "Zoro is a special place. We are passionate about delivering a differentiated experience for our business customers, and thanks to the great talent at Zoro, I believe the best is yet to come."
RELATED: Analysis: Zoro's Explosive Marketplace Growth (December 2022)
Zoro's $1 billion in 2022 sales would place the company at around the No. 25 spot on MDM's Top Industrial Distributors List. Grainger took No. 1 on that list in 2022.
In its 4Q 2022 earnings report, Grainger said Zoro's U.S. sales increased 19.5% year-over-year to $258 million in that quarter, while gross profit of 34.5% increased 40 basis points and operating margin of 4.8% increased five points.
Zoro.com launched in May 2011 with 20 employees and offering 180,000 items. Today, the marketplace has over 600 employees and a catalog of more than 11 million unique products. The unit ended 2022 with 4,571 registered U.S. users, up 16.6% year-over-year.
Zoro recently relocated its headquarters from Chicago suburb Buffalo Grove to downtown Chicago, where it inked an 11-year lease in late 2022 to occupy the top two floors of the West Loop's Accenture Tower, spanning nearly 42,000-square-feet. The new office consolidated Zoro's 60,000-square-foot office and warehouse in Buffalo Grove and a 17,000-square office it had occupied in Accenture Tower's 16th floor since 2019.