Mark Hall is the new vice president of strategic enterprise accounts for global SaaS company Buildxact, the company announced.
Buildxact said Hall is expected to further scale how the company brings integrated features to an increasing number of builders purchasing supplies using online product inventory and pricing.
Buildxact, founded in 2011 in Australia and regionally based in Austin, Texas, offers solutions for residential builders to better manage and grow their business.
"Builders increasingly use dealer price lists and product descriptions in Buildxact to better manage costs and become more efficient," Hall said. "I'm looking forward to facilitating these and other improvements as the builder and dealer relationships become less transactional and more collaborative."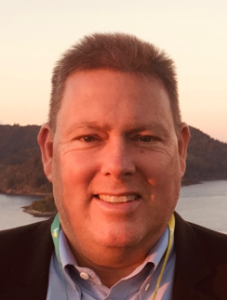 Hall previously worked at IBM, Kyndryl and Telstra Enterprise, and has held senior roles in sales, services and business development.
"Mark is passionate about people, culture and customers and has worked at all levels of business at small, medium and large organizations in private industry and government," said Steve Yates, Buildxact executive vice president of enterprise sales. "He is a great addition to our already very strong executive team and will be instrumental in driving support for builders as dealers accelerate a greater number of integrations into our platform."