Hillenbrand, Inc. announced Jan. 4 that is has appointed Carole Phillips as Senior Vice President and Chief Procurement Officer. Phillips joined Hillenbrand in September 2022 and worked closely with former Chief Procurement Officer Mike Prado, who retired at the end of year.
"Carole is an accomplished supply chain executive who brings more than 25 years of experience in global manufacturing environments to Hillenbrand," said Kim Ryan, President and CEO of Hillenbrand. "Her strategic leadership and proven track record of success will undoubtedly launch our operations to the next level and help us continue to evolve and grow Hillenbrand."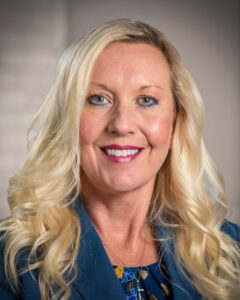 Phillips will be responsible for driving strategy and initiatives related to Global Supply Management, including center-led procurement activities and helping identify and achieve savings across the organization, Hillenbrand said in its announcement.
"The disruptions faced within the supply chain industry over past two years has brought renewed attention to the importance of developing strong, agile supplier partnerships in order to adapt to unpredictable changes and global trends," said Phillips. "Working closely with the team over the past few months has made it clear that Hillenbrand is a purpose-driven organization that is committed to positively improving the environments where we operate. I am honored to be Hillenbrand's Chief Procurement Officer and look forward to building on the solid foundation established under Mike Prado's leadership during his tenure as our former CPO and continuing to drive improvements within our organization."
Philips also recently worked as Vice President of Global Supply Management at Stanley Black & Decker.