LMC, which is based in Wayne, Pa.  has named Paul Kane as its senior vice president of finance and technology. Kane takes over that role after it was vacated by Paul Ryan, who was promoted to president and CEO after John Somerville retired from those positions in June.
Kane spent 16 years at Omega Flex Inc., a publicly traded manufacturing company that produces flexible metal hoses in Exton, Penn., with the last 13 as chief financial officer and treasurer. Prior to Omega Flex, Kane spent time in senior finance roles at Ernst & Young, Foamex International, and US Vision.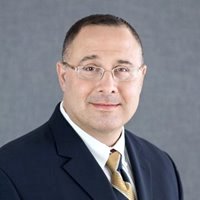 "Paul's extensive finance and business background makes him an excellent fit for his role at LMC," said Ryan. "We are excited to have him join our outstanding team and look forward to his contributions that will elevate LMC to even greater heights as an industry leader."
Founded in 1935, LMC is a forest products and building materials buying group owned by independent lumber and building material dealers across the U.S.