On Dec. 22, Regal Rexnord Corporation announced that Michael Doss has joined the company's board of directors.
Doss' initial term on the board is scheduled to continue until the 2023 annual shareholders meeting, Regal Rexnord said. The company also announced an increase in the size of the board from 10 to 11 directors.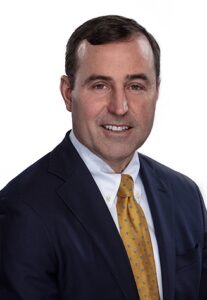 Doss is the President and CEO of Graphic Packaging Holding Company, a $9.4 billion public company that designs and manufactures packaging for consumer products.
Before that, Doss held roles of increasing complexity with Graphic Packaging from 1990 to 2015, including Chief Operating Officer (2013-2015), Executive Vice President, Commercial Operations (2012-2013), Senior Vice President, Consumer Packaging (2008-2012), Senior Vice President, Food and Consumer Products Packaging (2006-2008), Vice President, Operations, Universal Packaging (2003-2006), Director Web Systems, Universal Packaging (2000-2003), and Plant Manager (1990-2000).
"Mike is a dynamic leader who has a wealth of knowledge and experience that will greatly benefit our board," said Regal Rexnord Board Chairman Rakesh Sachdev.