On Dec. 9, Schneider Electric announced that Robert (Bobby) Cain has been appointed Chief Information Officer for the company's North America region.
Cain is expected to focus on driving digital transformation and IT landscape evolution to support Schneider Electric's North America operations and business growth, the company said. His responsibilities will include "ensuring the realization of strategic transformation initiatives around supply chain resiliency, simplified finance, and a best-in-class employee experience  in close partnership with the North America Operations leadership team," according to the company.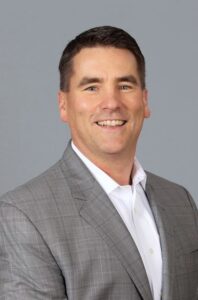 "This role is crucial in our continued efforts to transform our digital technology and business landscape to better serve customers, partners and employees," said Aamir Paul, President of Schneider Electric North America. "Bobby brings the right balance of leadership and expertise to guide us in our ambitious digital journey."
Cain joined Schneider Electric in 2014 as Vice President, National Sales Force, where he led a $1 billion sales region, the company said.
"It is truly an honor to take this role and become a partner for the North America region on the precipice of a bold digital transformation," Cain said. "Our IT organization in the U.S., Canada, and Mexico is uniquely positioned to support the multi-faceted needs of the business and deliver strong results for our stakeholders."