On Jan. 20, Fairfield, California-based J.C. Nelson Supply Company was appointed as a Triple S Member-Dealer in the Northern California region, Triple S said in a news release.
J.C. Nelson now can market the complete line of Triple S brand cleaning products and systems, as well as have access to the Triple S Partners in Protection Cleaning and Disinfection Program, Gateway Mobile App, GPO contracts, and Healthcare Programs, according to the announcement.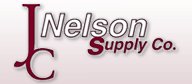 "As an independent jan-san focused distributor, Jason and his team are a great fit for the Triple S family," said Kevin Chow, Triple S President. "We are looking forward to a long-term relationship, and the opportunity to assist them in their efforts to provide the lowest total cost solutions to their customers with professional products, systems, education, and world class logistics."
Triple S is a member-owned distributor group that provides marketing, procurement and logistics programs to independent JanSan distributors.