Bartow, Florida-based UFP Packaging, a manufacturer and distributor of packaging solutions, announced March 28 that its PalletOne business unit has completed an expansion into UFP operations nationwide.
The expansion makes PalletOne the first wholly owned coast-to-coast pallet supplier in the U.S., according to a news release.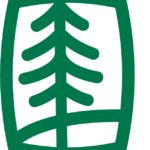 "Our expansion allows us to progress toward providing nationwide pallet solutions supplied by UFP company owned facilities, " said PalletOne President Howe Q. Wallace. "This will allow us to better serve our customers and maintain our position as a leader in the industry."
PalletOne automated manufacturing lines now are in more than 70 UFP Packaging facilities with an opportunity to add 20 more locations, UFP said. UFP is one of three business units of UFP Industries, which provides full-service, customized packaging solutions and related services to various industries.
"We are implementing the growth plan for PalletOne, which is integral to our goal of being a leading packaging solution provider globally," said UFP Packaging President Scott Worthington. "This is an exciting time for our organization and for PalletOne, specifically."