Second-quarter 2022 sales for Motion — a Genuine Parts Company subsidiary that distributes industrial parts — were $2.1 billion, a 34.5% increase over the same quarter in 2021, the company announced July 27.
Motion's sales in the past two quarters have been boosted by its $1.3 billion acquisition of Kaman Distribution Group, which was finalized in January.
GPC's overall sales for 2Q were $5.6 billion, a 17.1% increase over the $4.8 billion reported during 2Q 2021. The sales growth reflects an 11.5% increase in comparable sales and an 8.8% benefit from acquisitions, partially offset by a 3.2% net unfavorable impact of foreign currency and other, GPC reported.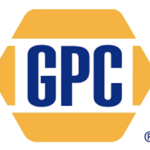 Net income for 2Q was $373 million, or $2.62 per diluted earnings per share. That figure compares to net income of $196 million, or $1.36 per diluted share, in the same period last year, GPC said.
Automotive sales were $3.5 billion in 2Q, up 8.5% from the same quarter in 2021.
"Our second quarter results were driven by exceptional execution from our teammates along with the continued focus on our strategic investments, which delivered strong sales and margin expansion in both segments," GPC President Will Stengel said. "In addition, we were pleased to further strengthen our balance sheet and generate continued strong cash flow. The strength in Automotive was broad-based across our global operations. Likewise, the continued strength in Industrial led to its fifth consecutive quarter of double-digit sales comps."