MDM-Baird Distribution Survey: Headwinds Intensify
Robert W. Baird & Co., in partnership with Modern Distribution Management, conducted a survey of about 500 distributors and manufacturers to gauge business trends and the outlook for the distribution industry in diverse sectors. Here is a summary of second-quarter results and distributor and manufacturer expectations for 2015.
This article includes:
Revenue, inventory and pricing expectations
Sector breakdown
Analysis of trends affecting sales and operating performance
Subscribers should log-in below to read this article.
Not a subscriber? Subscribe below or learn more. Subscribers also have access to the following related articles:
MDM Industrial Inflation Index
Market Analysis: Plastics Consumption in North America
2Q2015 Financial Metrics & Trading Multiples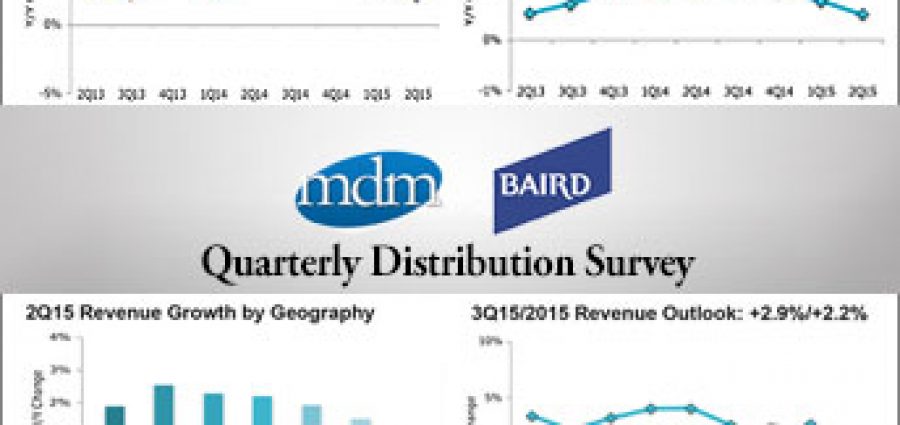 To continue reading this article you must be a paid subscriber.
Sign Up for the MDM Update Newsletter
The MDM update newsletter is your best source for news and trends in the wholesale distribution industry.