Differentiate with Strategic Marketing
This article is part of MDM's 2016 Distribution Trends Special Issue.
Although marketing has grown in importance for distributors over the last year, most dont realize the crucial role it plays in gaining a competitive advantage.
This article includes:
How distributors are using strategic marketing to differentiate
Key marketing investments to stay competitive
Marketing challenges and tips to overcome them
Subscribers should log in below to read this article.
Not a subscriber? Subscribe below or learn more. The full 2016 Distribution Trends Special Issue is available to download in PDF format to MDM Premium subscribers.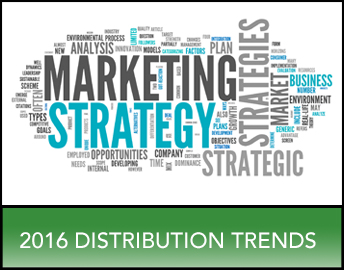 To continue reading this article you must be a paid subscriber.
Sign Up for the MDM Update Newsletter
The MDM update newsletter is your best source for news and trends in the wholesale distribution industry.