Growth Strategies for Distributors & Manufacturers
The world of pricing and profitability has changed forever – Supply chain, inflation, AI and more have rewritten the rules. Don't miss this FREE virtual summit on cutting-edge pricing and profitability strategies for wholesale distributors and manufacturers, co-hosted by Modern Distribution Management and the Dorn Group.
Learn the best practices, emerging innovations, impacts of AI and other technologies that your peers are leveraging to expand margins today. Hear from leading experts, solution providers and high-performance practitioners who are pushing data science, technology and street-level wisdom to win share and outperform in turbulent markets.
Sign up today! (On-demand available if a schedule conflict)
Wednesday, July 19, 2023 - 10:00 AM - 4:00 PM Eastern
Dorn Keynote: Pricing Power Dynamics in 2023 and Beyond
Value-Driven Pricing Strategies for Optimal Profits
The Insider Scoop on AI's Impacts on Distributor Pricing – Today & Tomorrow
3 Profit Levers to Consider Pulling in 2023
Best Practices for Managing Budget Variance
The Future of Pricing: Emerging Trends and Innovation in Wholesale Distribution
Data-Driven Pricing: Leveraging Analytics and AI
Found Money: Get on Top of Your Special Pricing Agreements Now!
The Holy Grail of Profitability: Supplier-Inventory-Customer Stratification
Panel: Best Practices of Top-Decile, High-Profit Distributors
Making Business Intelligence & Pricing Actionable for Your Frontline Sales Team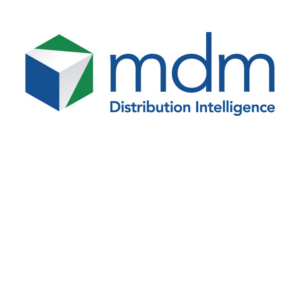 Modern Distribution Management is the leading research, analytical and educational provider in wholesale distribution, with a proven track record since 1967.  Our team brings together unparalleled experience in the distribution industry with powerful data-driven tools and events that increase your company's capabilities.  We know what it takes to stay competitive and set the pace in wholesale distribution, so we offer you a full complement of competitive intelligence to meet your specific needs.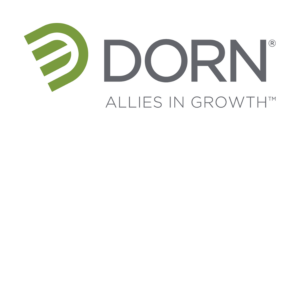 For 46 years The Dorn Group has been helping leading B2B Distributors and Manufacturers develop and excite winning growth strategies. Dorn's extensive consulting and marketing experience helps growth-minded executives across manufacturing and distribution firms build modern revenue growth strategies. The Dorn team draws upon a mix of market-back research, competitive intelligence, agile strategic planning, and data-driven decisioning to help commercial teams more effectively acquire, grow and retain customers. Dorn emphasizes the power of alignment across the channel, product/category, sales, marketing and service teams that drives profitable growth. Dorn helps industrial and construction based firms build more efficient and effective business models that win market share.
MDM Events Put You Directly in Front of Industry Leaders and Decision Makers
Each event builds off our highly successful Fall 2022 SHIFT event, with the addition of stronger sponsorship engagements that include pre- and post-event assets, as well as dedicated sponsor programming during each event.
Gold Sponsorship includes:
Branding on promotional material (Website, Event Platform and Most email promotions)
Logo and acknowledgment at the event
20 Minute Speaking Spot
Registration list delivered post-event
Silver Sponsorship includes:
Branding on promotional material (Website, Event Platform and Most email promotions)
Logo and acknowledgment at the event
Registration list delivered post-event
Act now to become a sponsor for our Profitability Summit