Sponsored by Oracle Netsuite
NetSuite was founded in 1998 as the first cloud company. Twenty years later, NetSuite now has over 16,000 customers. Their business management suite functionality includes ERP, financials, CRM, inventory management, warehouse management, ecommerce and more – all on the same cloud platform. NetSuite supports organizations all of sizes, from emerging companies to some of the largest global enterprises. NetSuite remains the fastest growing financial management platform in the world. 
Their proven, reliable and scalable success is what caught the attention of Oracle and led to their acquisition back in late 2016. NetSuite continues to thrive within Oracle – adding 3,000 additional logos last year with customers in over 203 countries and territories.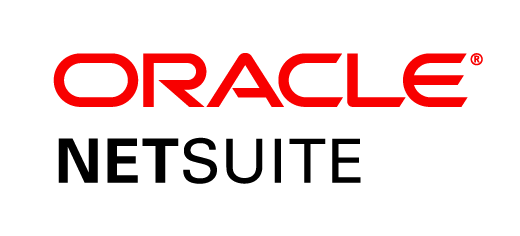 Whitepaper: Executive Summary - 2020 Economic Benchmarks for Wholesale Distribution
This Executive Summary provides an overview of our 234-page 2020 Economic Benchmarks for Wholesale Distribution report, based on 2019 data. Download today.
Spotlight: Levers to Create an Agile Distribution Team
This MDM Spotlight video breaks down the areas where distributors have the most opportunity to build a more agile organization to leverage the disruptive market conditions that the pandemic has accelerated in 2020. Ranga Bodla, NetSuite Vice President, Field Engagement and Marketing, joins MDM CEO Tom Gale to discuss the core elements of how distributors are creating competitive advantage today with the combined levers of technology, analytics, talent and more adaptive financial and sales models.
Whitepaper: MDM's 2020 Top Distributors List
The 2020 Top Distributors report ranks more than 150 companies, across 16 discrete sectors. The rankings reflect 2019 revenues. Download the report today.
Webcast: The 2020 Mid-Year Economic Update
As the economy continues to transition from survival to rebuild mode in Q2, join economist Brian Lewandowski, NetSuite VP Ranga Bodla and MDM CEO Tom Gale for a timely breakdown of macroeconomic and distribution-specific trends, competitive moves and 2020 outlook. We will analyze the latest economic trends, emerging growth opportunities and how the competitive landscape is shifting – and how distributors and manufacturers can capitalize on all of these trends.
6 Keys to a Successful ERP Software Selection
In the search for new enterprise research planning software, distributors can increase their long-term success with the product by starting with a known set of selection criteria that are proven to guide you toward the right decision for your company's needs. Join industry veteran MDM's John Gunderson for this hour-long webcast as he outlines best practices in ERP functionality, implementation, support, development, financial viability and technology. 
How Small(er) Distributors Can Gain Marketshare Online
Nearly 270 industry leaders—distributors, manufacturers and service providers—participated in a September, 2019 MDM survey on strategies for small distributors. This survey revealed a number of challenges facing smaller firms as they compete in an evolving marketplace. These challenges include resource limitations, changing customer expectations and evolving marketplace technologies. This white paper summarizes these survey results, discusses the findings and offers recommendations for moving forward. 
How Distributors are Managing Online vs. Offline Pricing Challenges
As customers increasingly rely on distributor websites for customer data and purchasing, it's becoming more difficult to manage pricing between channels. MDM recently conducted a survey of distributors to get their experiences and opinions on these issues and others.
Reshape the Distributor-Manufacturer Relationship in 2020
This MDM Webcast outlines what it means to be an effective channel partner as technology developments continue to reshape the manufacturer/distributor relationship. 
Strengthening the Distributor-Manufacturer Relationship
What does it mean to choose a channel partner in the digital age? As technical capabilities improve, distributors and manufacturers need to work closer together than ever before to integrate systems and master customer needs. These five key areas are essential to ensuring a strong, mutually beneficial working partnership.
How Small Distributors Can Succeed Online
We will review exclusive MDM market research to understand the pain points, knowledge gaps and frustrations that $100-million and below distributors face as they attempt to build digital capabilities that are comparable to those of large distributors. 
2019 Outlook for Wholesale Distribution
MDM provides an outlook of the state of the distribution industry based on reader surveys and data collection in partnership with Oracle NetSuite. This white paper includes the growth outlook, top concerns, pain points, plans for building revenue and cutting costs and technology plans for 2019. 
2019 Top Distributors List
This year's free edition of MDM's annual ranking of the top 150+ profiles North American industrial and construction product distributors across 16 product sectors. This is the tenth year MDM has profiled the size and shape of these markets. We've expanded the list this year to more accurately capture the largest suppliers of an incredibly diverse and fragmented product portfolio of MRO, production and consumable products (OEM products excluded).