Are you a Wholesale Distributor Getting Squeezed? This eBook Reveals Secrets to Profitability
Are you leaking profits? Are your margins so tight there's no room for error? Are you having trouble balancing upstream and downstream partner demands? You're not alone.
The Big Squeeze
Wholesale distributors everywhere are experiencing what you are right now. Manufacturers are escalating their demands thanks to their hyper-optimized, agile supply chains that enable them to sell more, faster, fueling their profitability. This means that you're likely facing undue demands to keep pace with manufacturers' lightning-fast output. And then there's all the mergers, partnerships and industry consolidations increasing your orders. On the retail side, your big-box retailers are likely squeezing you with tighter deadlines and bigger orders. And how about those draconian fines and penalties for any order inaccuracies? It's never been more challenging to be in the wholesale distribution business.
But…there's a way to ensure this all adds up.
Download Vistex's eBook: Walking the Value Chain Tightrope: How Wholesale Distributors Will Survive and Thrive. Use these actionable ideas and tips to survive and thrive despite the big squeeze. This eBook covers how to:
Maximize opportunities with your downstream partners
Achieve greater margins by exploiting your data
Reduce leaking profits and stem margin erosion
Gain an advantage by setting the right product mix
This eBook also outlines efficiencies for saving your downstream partners time and money, which can only engender the kind of channel partner loyalty and customer satisfaction your company needs.
And, if you're experiencing the damage done by the slow-to-no-go processing of your rebate claims, you'll want to download this convenient guide to overcoming these financial challenges.
Many wholesale distributors are starved for growth, yet the data they yield and possess from their transactions holds the secrets to what was, what is, and what is to come. This eBook identifies the ways in which you can exploit that data to build margin momentum.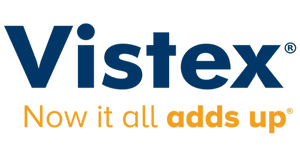 Complete this form to download the free eBook
By providing your email, you agree to receive announcements from us and our partners for our newsletter, events, surveys, and partner resources, according to MDM's Terms & Conditions. You can withdraw consent at any time.