Navigating the "New Now" as a Distributor
Join us to discover the top 5 strategies distributors should pursue to keep their business healthy.
How distributors navigate our current reality will impact the long-term shape and strategy of their operations, and determine readiness for the business recovery that will follow. This new webinar from MDM and Epicor looks at key trends emerging that are helping distribution companies thrive, with practical advice to help you stay connected, keep innovating, and most importantly – continue servicing vendors, suppliers and customers that stand by your side today, and in the future.
We'll review the impact we've seen in supply, demand, and delivery, and walk through five strategies distributors should pursue to prepare for the gradual return to normal.
Revenue: Shifting business focus, improving eCommerce, adjusting pricing, and more.
Supply: Changing your supplier mix, placing limits on purchase amounts, and working with vendors on sales incentives.
Inventory: Optimizing inventory levels, demand planning, and having the tools to do it differently.
Business Practices: Developing business practices that support safety in a post-pandemic environment.
Mobility: Supporting the need for a remote workforce with the right technology.
With real-world advice from wholesalers and distribution technology experts, this webinar will give you a road-map to getting things in order and optimizing for a fruitful bounce-back.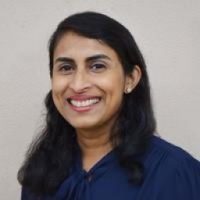 Emma Vas
Director, Product Marketing - Distribution
Epicor
Emma is responsible for the go-to market strategy for Epicor's Distribution Products – from positioning, messaging, content creation to market intelligence, campaign strategy and sales enablement. Most recently, Emma served as Senior Director of Marketing, Product and Campaigns for Zilliant Inc., a global leader in AI enabled pricing solutions for distributors and manufacturers.  She is a proven B2B technology marketer with 15 plus years of expertise as a strategic marketing leader.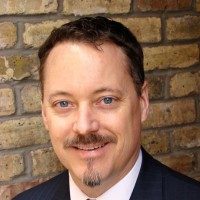 Mark Jensen
Senior Director of Product Marketing - Distribution
Epicor
Ricardo leads his team in developing the product strategy, product roadmap, positioning and messaging for all Conexiom solutions.  Prior to Conexiom, Ricardo was the Senior VP of Product Management and Product Marketing at ServiceSource.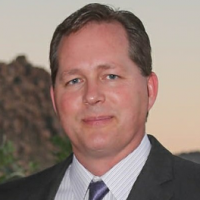 John Gunderson
VP Sales, Analytics & E-Business
Modern Distribution Management
John has held senior distribution leadership roles in analytics, marketing, e-business, category management, pricing and sales over a 20-year career across multiple distribution product sectors. He was previously Vice President of Marketing for EIS, an $800-million electrical and electronics distribution subsidiary of Genuine Parts Company.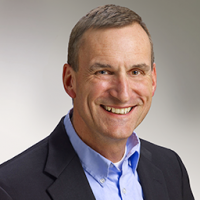 Tom Gale
CEO
Modern Distribution Management
Tom Gale has been MDM's lead researcher and industry analyst for more than 25 years on independent distribution channel trends, consolidation, technology and competitive landscape. He is a frequent speaker and moderator on these topics at company, marketing group and association meetings in North America and Europe.
Register to View the Webcast
By completing this registration form, you are agreeing that we may share your contact information with our sponsor. We do not permit use of your personal information without your permission for any purpose other than sending you information about the sponsor's products and services.