How to Reset System Price Tactics to Optimize COVID-19 Pricing Fluctuations
In the simultaneously deflationary and inflationary price environment that distribution will be in coming out of COVID-19-related market disruption, it will be difficult for distributors to keep up with 500,000 or more individual SKU price changes. Competing effectively is not as simple as, "My competitor raised prices by 5%, so I'll do the same." In this MDM webcast, you will learn how to use various data-driven methods to segment your products and customers, and develop a system pricing strategy to make quick adjustments to preserve or improve margin.
System price drift tends to happen even during good times for most distributors. You may start with a well-structured system but, over time, every customer is treated like your best customer and are extended unnecessary discounts. This drift will be exacerbated by the COVID-19 fallout, as sales reps panic sell to preserve volume and override the system price with deep deviations. It's imperative to add more specificity to the system, contextualized with the current drop in demand and supply chain changes, to ensure reps are utilizing system price enough.
 You will leave knowing:
How to fix system price drift through rational customer assignment informed by granular customer, region and product data.
How to deliver scientific guidance that raises alarms when prices are getting too close to the floor.
When to push for manufacturer price negotiations and how to use data science to predict when you should ask for a discount, as well as how much of a discount to request.
How to measure price elasticity to determine which products you're more likely to be able to raise prices on — and which will be more difficult.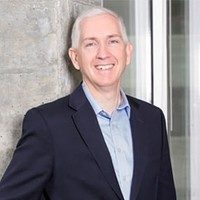 Barrett Thompson
General Manager of Commercial Excellence
Zilliant
Barrett leads Zilliant's Business Solutions Consultant team, aligning solutions to customer needs and promoting pricing and sales best practices. Over the past two decades, Barrett has built and delivered optimization and pricing solutions to Fortune 500 businesses in diverse vertical industries including building materials distribution, office supply distribution, hardware-software distribution, pharmaceutical and medical device distribution. Barrett is a frequent speaker and author on achieving rapid, sustainable profitability improvements through the application of pricing science.
Register to View the Webcast
By completing this registration form, you are agreeing that we may share your contact information with our sponsor. We do not permit use of your personal information without your permission for any purpose other than sending you information about the sponsor's products and services.