6 Stellar Business Outcomes You Achieve When You Automate Order Processing
Streamlining sales order automation is a critical component influencing the future of business success. Automation enables companies to deliver goods efficiently while also enhancing customer relationships and experience.
This ebook outlines six significant business outcomes that manufacturers and distributors–including Honeywell, Graybar and Grainger–have achieved when implementing automated order processing.
Put the "Customer" back in "Customer Service Representative"
100% order accuracy
Reduce cost to serve, increase profitability
Create unprecedented operational efficiencies
Scale for growth
Make all sales orders digital…without forcing customers to change
Download this report now to discover how your company could create an 80% cost savings while strengthening the customer experience.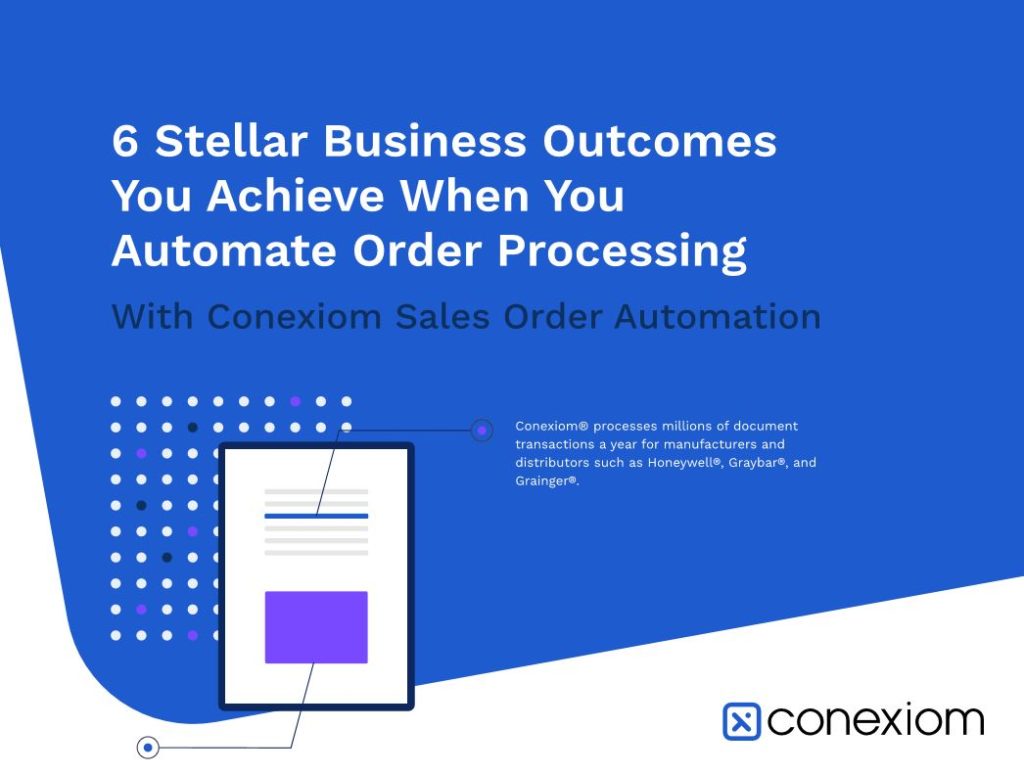 Complete this form to download the free report
By providing your email, you agree to receive announcements from us and our partners for our newsletter, events, surveys, and partner resources, according to MDM's Terms & Conditions. You can withdraw consent at any time.