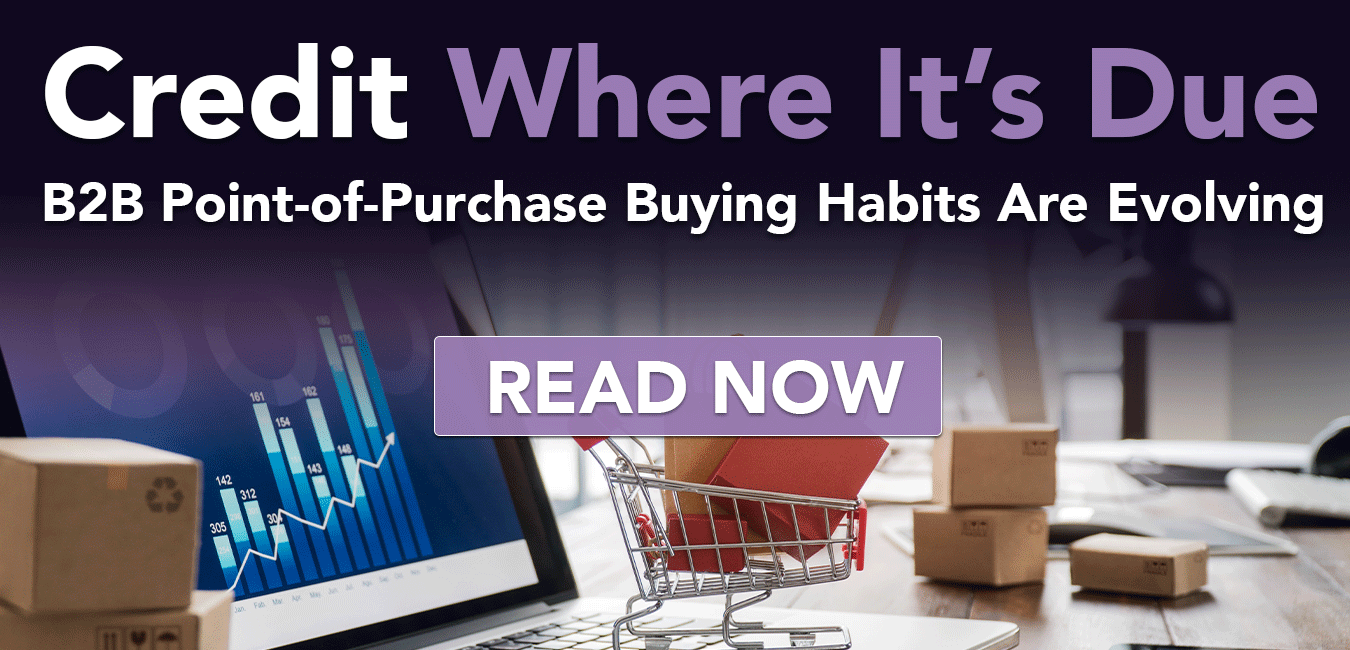 The worst of the pandemic might be over, but B2B point-of-purchase habits have evolved. And they're unlikely to revert to what they were before. Data now points to a heightened need for quick, easy and trusted credit-approval options to reflect post-pandemic realities for distributors of all sizes.
According to research compiled by MDM and Credit Key, quickly securing lines of credit will be vital to B2B companies moving forward. Flexible financing will help suppliers and vendors stay stocked during eras of sustained growth and times of supply crisis.
As distributors have rapidly upgraded their technology, many e-commerce customers have gotten used to convenient, digital purchasing options while increasingly turning away from traditional buying options.
Companies now are looking for e-commerce specialists and B2B lenders who offer real-world, real-time solutions that allow businesses to focus on their true goals: offering top-line products and services to their target markets.

Complete this form to download the free report
By providing your email, you agree to receive announcements from us and our partners for our newsletter, events, surveys, and partner resources, according to MDM's Terms & Conditions. You can withdraw consent at any time.