Data tools that give you the leading edge
Intelligent market potential analysis, buyer behavior insights & sales leads. Market modeling, demand forecasting, smart sales leads and market share.
Analytics can give you valuable business information to drive profitability and growth. Top-performing executives will appreciate industry overviews and market potential in order to formulate actionable strategy, including mergers and acquisitions. Sales and Marketing teams will appreciate insights into sales leads and buyer behavior in order to reach new potential customers and offer brand value.
Imagine, with our data you can...
Increase the accuracy of your strategic plans and budgets, minimizing unpleasant surprises.
Identify share of wallet opportunities to grow revenue with existing customers.
Drive long-term profitable growth by identifying optimal markets for expansion.
Evaluate market coverage and optimize your go-to-market model.
Perform effective due diligence on acquisition targets, so you can close on optimum deals.
Enhance sales effectiveness by assigning or rebalancing sales territories.
Fuel your sales team with lists of ideal specific prospects.
Innovate with confidence, knowing that your forward-thinking ideas are backed by data.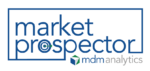 Access Our Data on Your Terms and Time
Market Prospector
Self-Serve Web-based Tool
SAAS Subscription
Industry & Market Reports
Research Analysis Deliverables
Formatted Reports for Sale Online
Custom Data & Reporting 
Expert Analytics Services
Customized One-time Reports & List Clean/Appends
Ideal for:
Building more strategic sales plans
Market sizing
Demand forecasting
Prospect lists
Ideal for:
Making informed decisions with objective data
Getting a holistic view of the market and its sectors
Quickly gathering industry information and valuable insights
Ideal for:
Connecting your transactional data with exclusive market data for expansive analysis
Customized reports for business planning, mergers and acquisitions, and consulting projects
What can I do?
Perform customized searches using filters by product, industry segments and geography to deliver market insights
Supply lists of ideal targets to your sales team to drive revenue opportunities
What can I learn?
Get a comprehensive look at trends and market data for the wholesale distribution industry
Take a deep dive into economic data and forecasts of the 19 largest industry sectors from Industrial MRO to Power Transmission & Fluid
How will this help?
Quickly understand your mix of customers by industry to develop targeted prospect lists and execute share of wallet opportunities
Customize one-off reports beneficial for consultants and equity companies involved in market sizing and forecasting projects for their clients
A trusted analytics source for more than 30 years
Hundreds of distributors, manufacturers, global consultants and private equity firms have made MDM Analytics their #1 strategic planning partner to provide the most comprehensive market sizing, segmentation and forecasting down to postal code and discrete product category levels. No other resource maps the unique demand patterns at postal/metro levels as precisely as MDM's proprietary models for the United States, Canada and Mexico.

Leading industrial/construction marketers rely on MDM for market demand profiling for MRO products across electrical, industrial, power transmission, motion control, fluid power, safety, HVAC, plumbing sectors and more.
We provide market profile reports, modeling tools and customized research to support each of our client's unique needs, product portfolio and markets served. Put MDM's Market Analytics to work for your success today!