Here's how to leverage your employees' social media presence to speed your hiring process.
Even with a greater emphasis on digital buying, outside sales reps are still crucial to distributors and their customer relationships. Benj Cohen explains how AI helps those reps along the way.
During the second quarter of 2022, MDM podcast guests covered an array of topics that included sales transformation, transparent communication practices and shifting leadership roles in distribution.
Tom Gale sits down with CSO Claudia Hughes to discuss the ins and outs of distributor Global Industrial's unique sales structure and go-to-market strategy.
MDM CEO Tom Gale recounts what he learned at Global Industrial's recent expo in New Orleans, which included an exclusive interview with CEO Barry Litwin.
What distribution customers want and expect has changed rapidly in the past five years. Kevin McGirl explains how distributors can keep up.
Distributors can create libraries of genuinely useful resources, which can allow prospects and customers to find what they need.
Hybrid selling requires sales reps to do more than guide a prospect through a spec sheet or web content. Reps can also help prospects understand the scope of their needs and align features and benefits to customer wants and needs.
During a recent webcast, MDM CEO Tom Gale and White Cup VP of Business Development Brian Friedel discuss how finding the right CRM can help companies create a revenue-driving machine.
Nearly every aspect of the sales process is undergoing significant transformation. Here are useful takeaways for distributors that are struggling to navigate the changing sales landscape.
Nichole Gunn discusses how incentive programs make discounts and marketing more cost-effective for distributors and manufacturers, boost salespeople's performance and build excitement around your products.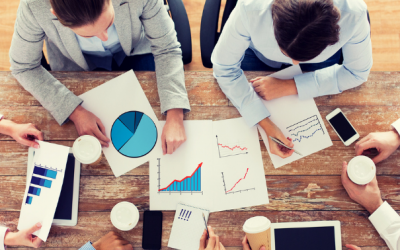 In this week's MDM Podcast, Gartner's Maria Boulden, Mike Marks of Indian River Consulting Group and Tom Gale tackle all things sales transformation: Massive shifts in customer buying behavior, digital-first go-to-market strategy, supplier partnerships and the new sales skills needed to compete, including situational awareness, data literacy and digital dexterity.
One of the sessions at the ISA22 event centered on the topic of omnichannel and what it means today — which goes far beyond just having an e-commerce presence. Here's the key takeaways from that session and their applications.
Investment Banking Directory
The MDM Investment Banks in Distribution directory is a listing of firms with expertise in the wholesale distribution industry.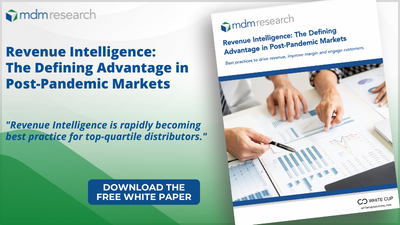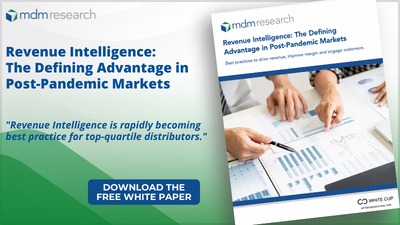 Revenue Intelligence: The Defining Advantage in Post-Pandemic Markets
Since the onset of the pandemic, Modern Distribution Management has identified key differentiators between…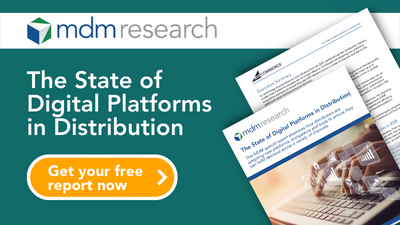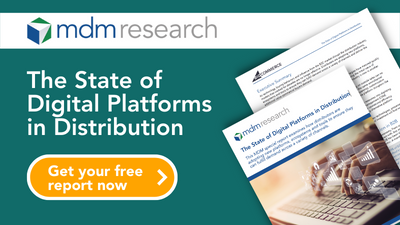 The State of Digital Platforms in Distribution
This MDM special report examines how distributors are adopting new platforms, ecosystems and tools…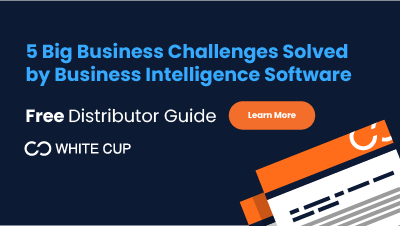 5 Big Business Challenges Solved by Business Intelligence Software
Distributors find their most significant business challenges are typically centered in five areas. In…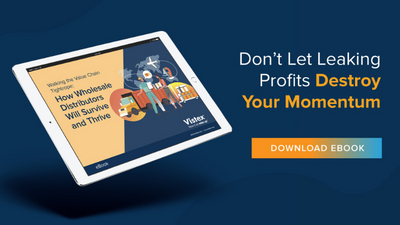 Walking the Value Chain Tightrope: How Wholesale Distributors Will Survive and Thrive
Wholesale distributor margins will always be dependent upon striking the right balance. Distributors are…

Build strategic sales plans.

Determine market and demand.

Create smart prospect lists. 
Turn your sales data into actionable data with Market Prospector.  A web-based SAAS tool that gives you insight into your market, your territories, your customers and new prospects too. 
Sign Up for the MDM Update Newsletter
Our daily newsletter is your best source for news and trends in the wholesale distribution industry.