What customers value is changing quickly moving through the fourth quarter of 2023 amid slowing demand, inflation and continued market instability. If you are positioning with product availability and support ahead of price, it may be time to re-evaluate… and look at how digital elements factor into the equation today as well. That's the key takeaway from my conversation with James Dorn of the Dorn Group in our latest Quicktake podcast conversation.
In our short podcast, Dorn reports that price has overtaken the top spot among the top three attributes that end customers say they value most in their distributor relationships, according to his company's third-quarter survey of more than 40,000 end customers and 6,000 distributor associates.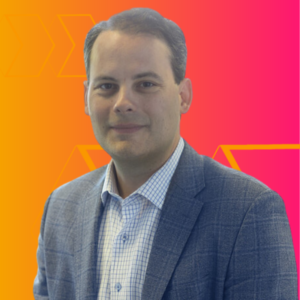 "Price used to be the third most important attribute over the last two, three years," Dorn says. "But most recently, price has climbed to the number one slot, closely followed by availability, which used to be in the first slot." The third component of Dorn's Top 3 Leaderboard that they've been tracking for more than ten years is support, which has continued to decrease from pre-COVID times until today. In our discussion, Dorn outlined the relative trending from 2019, 2020-2023, and this past third quarter.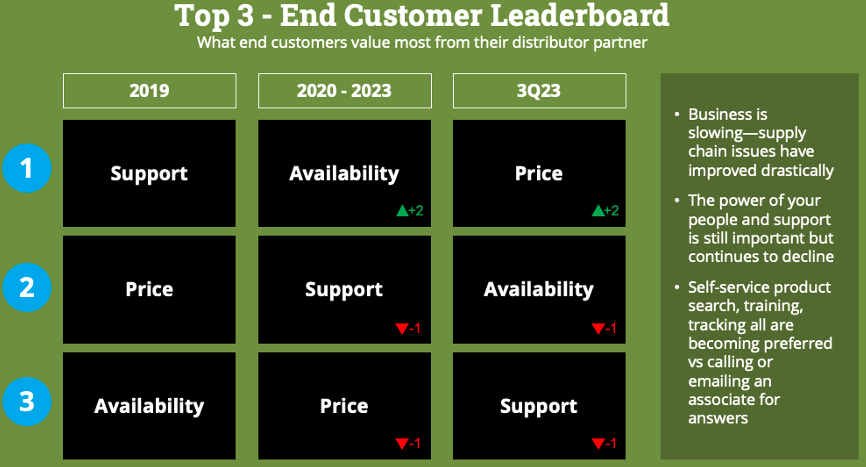 The data confirm what many distributors have been experiencing – customers have been taking on unprecedented price increases over the past two years as supply chain challenges have gradually eased. They are actively trying to take cost out of the business, Dorn says:
"This is important to distributors for two reasons: One, you can play defense to keep the business you have with customers. Because they are looking and shopping for price, it's going to be harder and harder to do that. But the second reason it's important is because you can use price as a great way to steal market share, to go after customers in new ways to take cost out of their business – price being the number-one aspect today – it's an awesome opportunity to defend your share and grow yours."
Digital Joins the Top 3 List
A surprise in the latest survey data for Dorn was the rise of digital – digital services, digital integration, online ordering – to a number-four slot close to the traditional top three. Dorn intends to track these top four attributes going forward.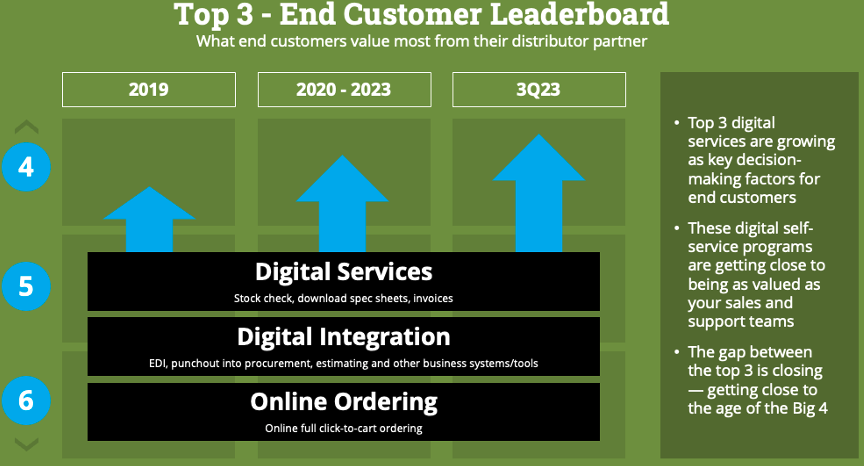 "Things have a way of reverting to the mean," Dorn says. "So looking forward, will we start to see more of these digital value-adds and service continue to rise? So things like price and availability – maybe those aren't as big of a factor a year or so from now, but they are extremely critical at this point in time with how customers are trying to adjust the way they do business to remain competitive in their own markets."