For months, MDM has frequently promoted our 2023 Virtual Profitability Summit which was conducted in partnership with Dorn Group, and it finally came and went on July 19 — and to great success, I might add.
The event garnered nearly 500 registrants by that time — all of whom are now able to watch any session on-demand here.
Our summit featured 16 speakers and panelists, comprised of distribution and manufacturing executives, consultants and technology providers — all with deep experience and expertise in different areas of business profitability operations or thought leadership.
From the MDM side, we know that distributors face a pivotal moment in the economic cycle after enjoying two-plus years of substantial revenue and profit tailwinds from the inflationary environment. But those tailwinds have calmed considerably thus far in 2023. With most economic indicators and industry sentiment pointing to reduced product demand over the next 12 months, distributors and manufacturers alike are looking for ways to maintain the margin momentum they've ridden through the mid-point of this year.
So, the timing of this Profitability Summit — couldn't have been better.
Before I go any further, I want to give a major thanks to the event's five sponsors: PROS, epaCUBE, Conexiom, White Cup and Enavate. Their support and subject matter expertise into the profitability and pricing topics the event covered was critical.
Wrap-Up Session Recap
There was so much great content packed into six and a half hours. Rather than try to provide a complete rundown here, I figure it's best to recap the event's closing remarks session, which MDM CEO Tom Gale coined as the event's "Recap After Party". 
The 18-minute closeout was a discussion between Gale, myself and Dorn Group's James Dorn (President & CEO) and John Gunderson (Senior Consultant) distilling our key takeaways from the day's content.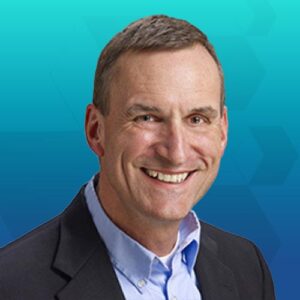 "With everything that's been talked about today — the strategy piece, the programming piece, the execution piece — there's a ton of opportunity out there to go after, and a lot of it is tactical," Gale opened with, alluding that an offensive gameplan can serve distributors and manufacturers well in times of market uncertainty.
Dorn emphasized that point in both the Summit's opening keynote and his wrap-up commentary.
"Some people see the headlines and start to get uncertain about certain things and pull back. It's a great time to get more offensive and start to steal market share," he said. "We're living in a very different time right now. Companies used to follow market cycles religiously and play more offense or defense. I think there are more companies today that are just staying on the offense because there's so much disruption going on in this space."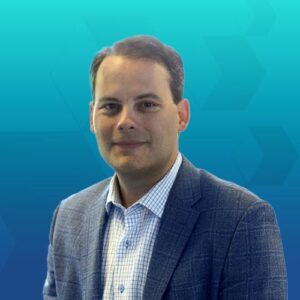 Dorn added that the Summit illustrated the value of getting both distributors and manufacturers in the same discussion room on topics of probability and strategy. Dorn Group lives and breathes that role every day as a consultancy between the two, and he stressed having open dialogue to enhance supplier partnerships — especially during uncertain times. Unfortunately, it took a pandemic and resulting supply chain chaos for much of the sector to demonstrate why that communication element is so critical.
Gale paraphrased a panel session in which Gunderson (moderator) noted that in-person buyer-seller relationships aren't as critical as they used to be. Panelist Jim Biel, Vice President of Category Management at BlackHawk Industrial, acknowledged that fact and said that while "the golf outings are going away," what remains critical is the collaboration piece between distributors and suppliers. It was a message that resonated at different points throughout the day.
Sharing his key observations from the Summit, Gunderson echoed Dorn's point about going on the offensive.
"The pie got a lot bigger in these last three to four years. The available market is much bigger than it was in 2019," he said. "So that's an opportunity for you as a manufacturer or distributor to go out and grow sales, take market share and never give it back."
Of course, pricing strategy was a major component of the Summit programming, as price increases were expectedly passed from producers to distributors and onto the end customer during supply chain constraints, with most customers very willing to pay whatever price it took to ensure available inventory. But with supply chains in much better condition now than 1-2 years ago and the rate of price increases substantially slowed, it will take a more strategic approach to keep seeing the same margin performance going forward.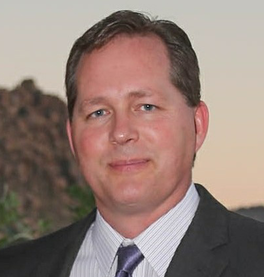 "That's driven growth, and you can't count on that," noted Gunderson, the former MDM Vice President of Analytics. "So, what do you do from here? You've got to get better programs. You've got to dig into the business and you've got to be aggressive. Almost every speaker we had talked about tactical ways to play offense."
Since I was bouncing between moderating panel sessions and being backstage for others, I wasn't able to watch every session live, but the on-demand element caught me up shortly after. I really enjoyed absorbing all of the insights from a variety of perspectives in the industry, and ended the day with a much better background understanding of the inner workings, factors and action items involved with profitability strategy for distributors and manufacturers.
I highly encourage you to go peruse the Summit sessions, or revisit them if you were there for it live.
Again, the full program of Summit content is now available for all to watch on-demand. Haven't registered yet? You can access that content for free as soon as you do.
Here's a quick rundown of topics that the Profitability Summit explored:
Margin expansion tactics for the current business cycle

How AI has and will change pricing and profitability competitive advantage

The scripts for reducing inflation/supply chain volatility

How to squeeze more profit from manufacturer-distributor partnerships

Playbooks for Special Pricing and Strategic Business Agreements

Steps to avoid lazy price and category management habits

Low-hanging (and tasty) fruit to lower operating costs through automation

How to build a powerful pricing roadmap your CEO/investors/team will love

Best practices of top-decile, high-profit distributors

Dangers of one-size-fits-all pricing cubes (yes, they're out there)

How distributors can partner with manufacturers to take share

Insights from the leading pricing solution providers and experts

Profiles of highly effective pricing teams 

Taming price changes once and for all