Are B2C Best Practices the Future of B2B E-Commerce?
A generational shift towards e-commerce in B2B is well underway. Combined with a customer-centric approach leveraging AI and digital B2C tools to understand customer behavior – B2B companies like yourself have a lot of digital exploration to look forward to.
In this latest survey report, B2B E-Commerce leaders get transparent on what typical B2C strategies and tools have proved valuable in ROI and customer adoption, and which ones have yet to show results or relevance. 
24 B2C strategies and tools ranked fall within the categories of: 
Product Discovery and Conversion

Customer Acquisition and Engagement

Post-Order Experience

Other Proven B2C

Strategies.
This survey report will provide value to you if your team is struggling to: see results in current B2C strategies used, identify expected business goals as a result of investing in these strategies, or if there is doubt in customer adoption. Whichever applies, your peers have a lot of insight on what B2C strategies are tried and true.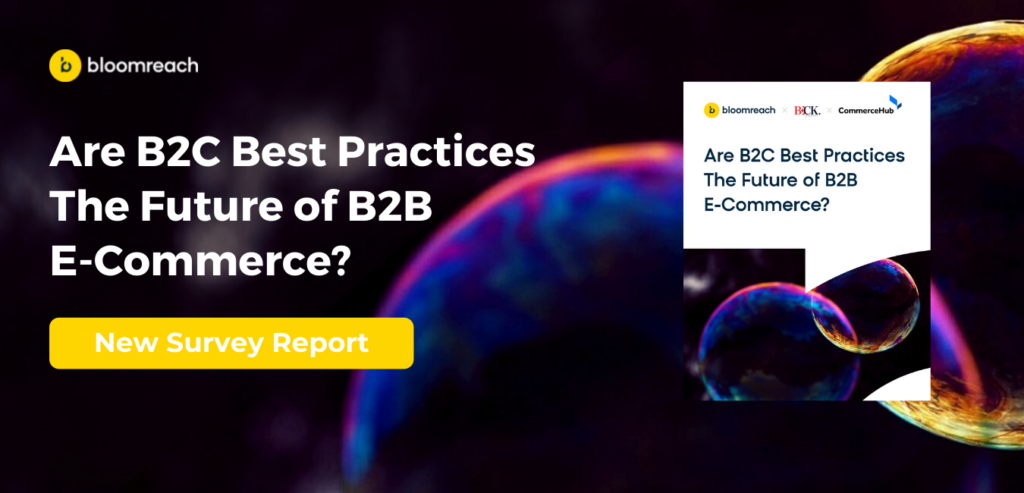 Complete this form to download the free report
By providing your email, you agree to receive announcements from us and our partners for our newsletter, events, surveys, and partner resources, according to MDM's Terms & Conditions. You can withdraw consent at any time.