The State of Commerce Experience 2021
In 2020, a whopping 83% of decision-makers reported double-digit growth in digital revenue. In 2019, before COVID-19, only 9% experienced such growth. This is not a moment to let pass you by.
For the second year in a row, Bloomreach, the leader in commerce experience™, commissioned Forrester Consulting to conduct an online survey of B2B and B2C businesses and consumers in e-commerce across the US, UK and Germany.
Read on to discover what the study found, and how firms can capitalize on the market share they've captured during COVID-19.
Take a look at some of the key findings:
Direct website is the fastest-growing channel and the biggest contributor to annual revenue (26.5% this year vs. 17.9% last year)

76% of buyers experienced challenges in a recent shopping experience on direct websites.

92% of decision-makers experience challenges with their tech stack and think tech is the biggest hurdle across the e-commerce journey
Download your copy now.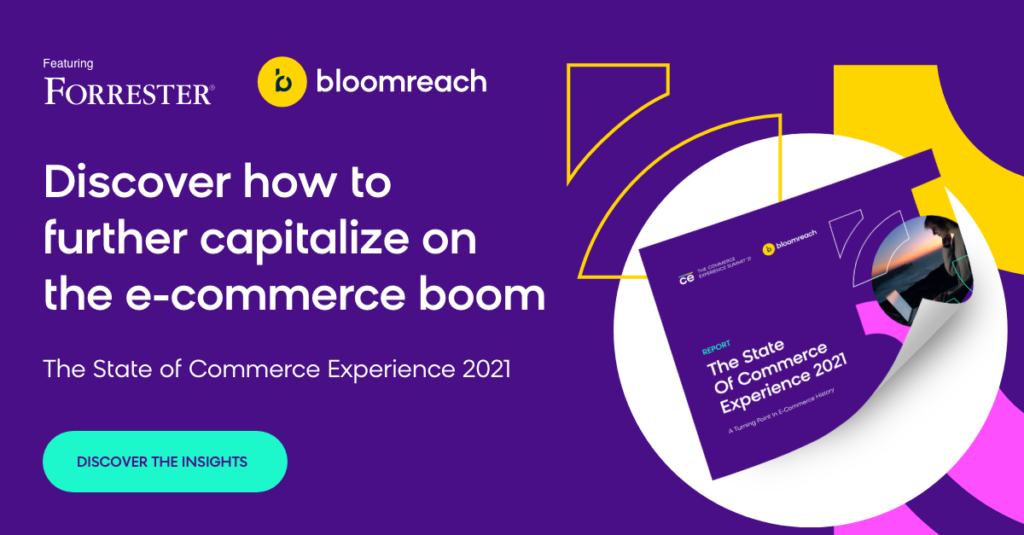 Complete this form to download the free report
By providing your email, you agree to receive announcements from us and our partners for our newsletter, events, surveys, and partner resources, according to MDM's Terms & Conditions. You can withdraw consent at any time.