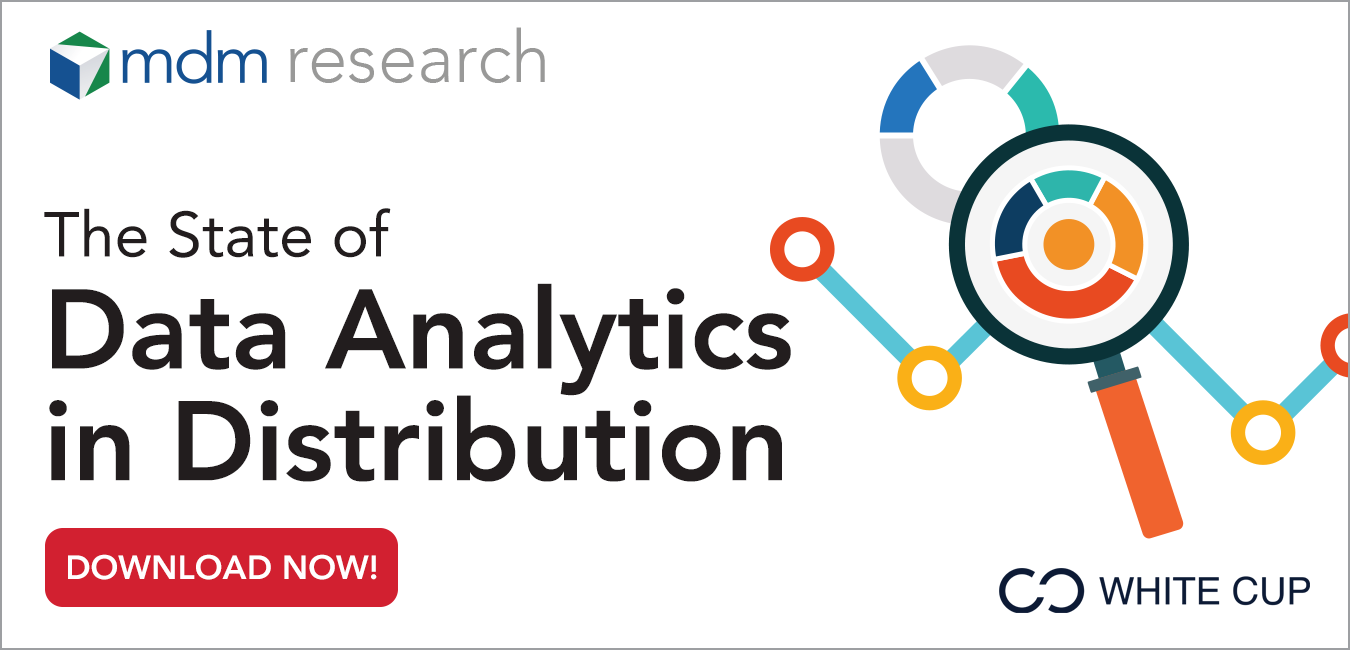 Research Report: The Analytics Tools that Eliminate Guesswork
Our research shows that despite the known benefits of data analytics tools such as CRMs and BIs, there remains a large portion of distributors that have yet to get on board with maximizing data analytics to improve their business. While cost is always a known barrier, our findings illustrate that staffing resources and technical know-how are seen as the largest obstacles to improving distributors' use of data and analytics in sales.
Thankfully, both are solvable with modern data analytics tools.
The pages ahead will detail MDM's latest research into the utilization of data analytics in distribution — including barriers, frequency, application areas, prioritization, planned investment and more, so that your data can help your business:
Take the guesswork out of decision-making
Provide real-time information at a time when speed is vital
Democratize data use across the organization and eliminate miscommunication
Know what your customers want — not just from a product demand standpoint, but how they want to buy it.
Watch the webcast where this research was revealed: Data Driven Sales: Leverage Analytics Like Your Peers
Sponsored by:

By providing your email, you agree to receive announcements from us and our partners for our newsletter, events, surveys, and partner resources, according to MDM's Terms & Conditions. You can withdraw consent at any time.