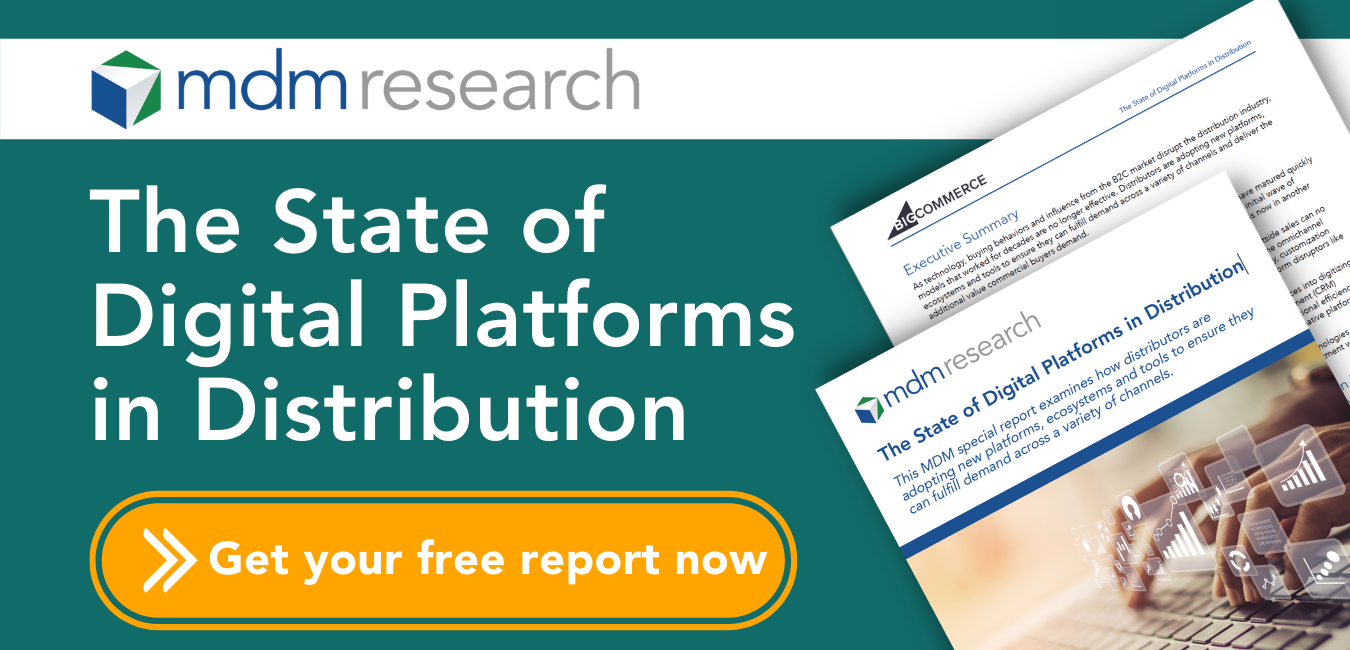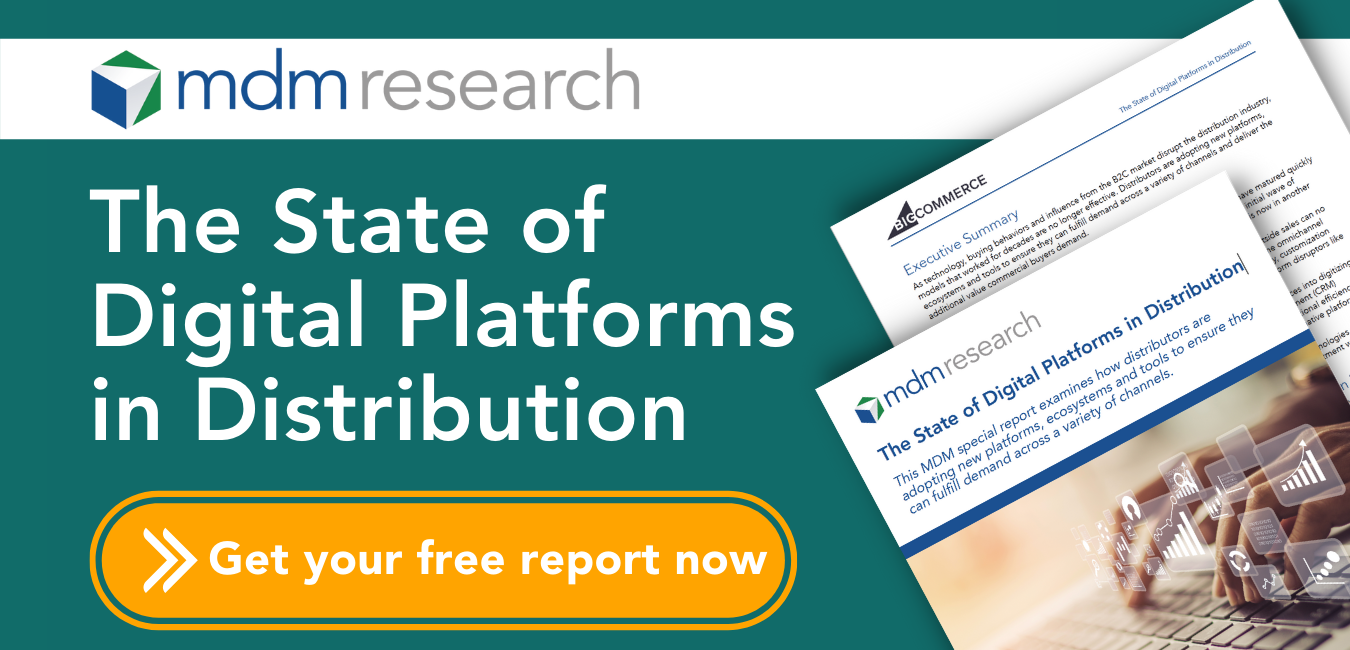 This new MDM Research Report examines where and why distributors are investing further resources into digitizing their organizations. You'll discover:
How Onmichannel 2.0 influences your customers buying habits
The platforms, ecosystems and tools distributors are implementing to fulfill the demand for digital interactions
How smaller distributors can compete against major industry players
Download your copy today.


SYNOPSIS
Following the initial wave of e-commerce development in the past decade, the wholesale distribution industry is now in another phase of digital maturity that is far more complex. It is now clear that the longstanding traditional distribution model of relying on outside sales can no longer compete in the digital era. Commercial buyers now expect many of the same omnichannel capabilities found in the consumer market.
MDM Research provides a limited number of free reports on an annual basis. In-depth industry economic benchmarks reports are available in the MDM store.


Complete this form to download the free report:
By providing your email, you agree to receive announcements from us and our partners for our newsletter, events, surveys, and partner resources, according to MDM's Terms & Conditions. You can withdraw consent at any time.