For most of B2B distribution history, the deciding factor for customers came down to quality. The distributor with the better products, brands and available options had the advantage to win their business. As industrial, commercial and building supply markets became increasingly fragmented and competitive over time, the emphasis shifted to customer service.
Distribution's digital transformation — accelerated by trends coming out of the COVID-19 pandemic — has fueled the rise of today's deciding factor for many buyers: Customer experience (CX).
To learn what distributors are doing on the CX front and deliver the buying experience that customers expect today, Modern Distribution Management partnered with Infor on a Spring 2023 research project. This resulting report illustrates current CX trends and the technologies that distributors are leveraging to meet and exceed customer expectations.
Sponsored by: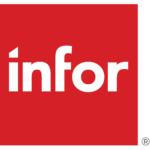 By providing your email, you agree to receive announcements from us and our partners for our newsletter, events, surveys, and partner resources, according to MDM's Terms & Conditions. You can withdraw consent at any time.