Chino, California-based Harrington Process Solutions — a specialty distributor of industrial flow control process solutions — on Sept. 7 announced that it has entered into a definitive agreement to be acquired by Bain Capital Private Equity.
Harrington will continue to operate as a standalone company and be led by its current management team, according to a news release. Harrington has more than 60 locations across the U.S.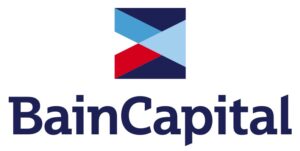 Financial terms of the private transaction — with funds affiliated with Nautic Partners (together with certain of their affiliates, "Nautic"), which have owned Harrington since 2020 — were not disclosed.
"Our vendors and customers have long recognized Harrington as a leading supply chain partner and technical expert in the specialty distribution sector," said Dave Abercrombie, Chief Executive Officer of Harrington. "As our end markets are benefitting from key macroeconomic trends, we are excited to partner with Bain Capital to accelerate our growth as we continue to support critical industrial sectors across the country."
Bain Capital has a history of investments in specialty distribution. The firm's relevant global experience includes investments in US LBM, Imperial Dade, Dealer Tire, PartsSource, Diversey, HD Supply Holdings, Inc., Autodistribution, Brenntag, and IMCD.
"We have built an impressive team of specialists that can quickly help to deliver complex and mission-critical fluid processing solutions for many of the nation's leading industrial and technology firms," said Bob Graham, Chief Operating Officer at Harrington. "Bain Capital's experience partnering with and providing valued resources to industrial and specialty distribution companies will be very important as we continue to scale the business and serve the needs of our vendors, customers and team members."