On March 28, Cleveland, Ohio-based Applied Industrial Technologies announced that Jon S. Ploetz has joined the company as Vice President, General Counsel & Secretary.
Ploetz will be expected to lead Applied's global legal affairs, governance and compliance activities, ESG efforts, and corporate secretary duties.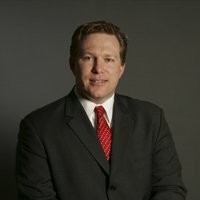 He succeeds Fred D. Bauer, who chose to retire after 30 years at Applied. Bauer remained the company's Secretary throughout the replacement search. His official departure is March 31, the company said.
Ploetz joins Applied from Harsco Corporation, a global provider of environmental solutions for industrial and specialty waste streams, where he served as Vice President, Assistant General Counsel & Assistant Corporate Secretary since 2018, and Assistant General Counsel, Corporate & Securities prior to that.
"Jon brings more than 20 years of skilled legal expertise in a diverse range of matters, including corporate governance, securities, M&A, and more," said Neil A. Schrimsher, President & CEO. "We look forward to the contributions he will make as we continue to execute our company-specific growth opportunities and long-range strategic plan. We thank Fred for his leadership, commitment and valued role as a trusted advisor over the years."
For MDM's 2022 Top Distributors list, Applied ranked No. 13 for Industrial Distributors, No. 2 for Power Transmission/Bearings Distributors and No. 1 for Fluid Power Distributors.