On June 6, Cincinnati-based hardware manufacturer and distributor Hillman Solutions promoted Jon Michael "JMA" Adinolfi to the newly created position of Chief Operating Officer.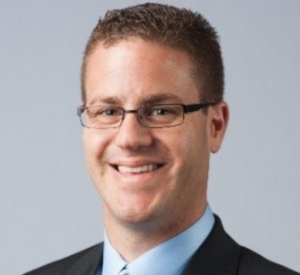 Adinolfi, who has served as a Divisional President of Hillman U.S. since 2019, will expand his role as COO to oversee Hillman's Hardware Solutions, Protective Solutions, and Canadian business segments.
"JMA's leadership experience together with his over 20-year career in the hardware and industrial space give the Board of Directors and me great confidence that he will help us deliver strong performance and innovative solutions as we move forward," said Doug Cahill, Hillman's Chairman and CEO, in a news release. 
Prior to joining Hillman, Adinolfi spent eight years at Stanley Black & Decker, most recently as President of U.S. Retail, as well as five years at HD Supply.
Additional Management Changes 
In other management changes, Scott Ride, President of Hillman Canada, will begin leading Hillman's Industrial Solutions business throughout North America in addition to his current role. In his expanded role, Ride will report to Adinolfi.
On May 15, Hillman also announced three promotions within its executive leadership team: Aaron Parker was named Vice President of Human Resources, Amanda Kitzberger was appointed Vice President General Counsel and Secretary, and Scott Moore was named Chief Technology Officer.
Hillman Solutions' 2023 first-quarter earnings recorded a drop in sales and profit compared to the prior year, which company officials contribute to poor weather conditions.
1Q net sales were $349.7 million, a decline of 3.7% year-over-year. Hillman posted a net loss of $9.1 million in 1Q 2023, up significantly from a loss of $1.9 million in 1Q 2022, but down sequentially from 4Q 2022's loss of $13.9 million.
The Hillman Group is No. 23 on MDM's 2023 Top Distributors Industrial list, and No. 6 on the Fasteners list.