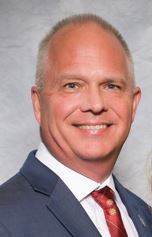 Fort Worth, Texas-based fluid power distributor Hydradyne has named Lon Jennings as its new President. He will succeed David Parks, who will retire after 44 years with the company.
Jennings has been with Hydradyne since May 2012, and has been participating in the global fluid power business in various roles for over 30 years. He holds two patents in electronics and has served on association and community boards of directors.
With a 2022 revenue of $242 million, Hydradyne ranked No. 10 on the Top Fluid Power Distributors list of MDM's 2023 Top Distributors.