Nick Popma has been promoted to the position of business manager, interiors, for L&W Supply's West Region, the distributor of interior building materials and construction supplies announced.
"Nick is a rising star at L&W Supply that inspires others and has clear leadership qualities," said Chad Cutlip, regional vice president for L&W Supply's West Region. "As business manager, Nick will lean on his vast industry and branch experience to help ensure that we are able to provide world-class products and support across the region."
Popma has worked for L&W Supply for 11 years and has held several roles at the company. He has served as a helper, outside sales representative and branch manager.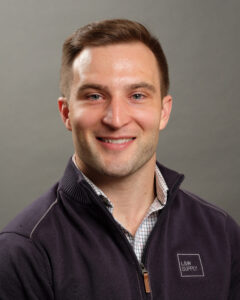 In 2016, Nick was promoted to branch manager of Columbus, where he led the local team for three years until being named the branch manager of Nashville, a position he has served since 2019, the company said.
Pompa is expected to be responsible for creating relationships with manufacturers, sourcing L&W Supply's key product categories and ensuring that the company's branches in the West region are "equipped with the support they need to satisfy customer requests," the company said.
L&W Supply's West Region consists of California, Arizona, Nevada, Utah, Idaho, Oregon and Washington.